10 minutes à perdre
diapo_sadkeanu12
_l21q6maSUX1qahkqdo1_1280
Morning Wood est une rubrique parodique et humoristique. Cette catégorie présente des contenus qui peuvent être considérés comme érotiques. Vous devez être âgé de 16 ans au minimum.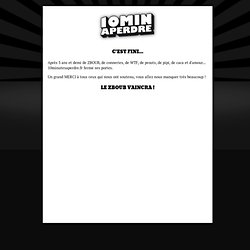 Milkshake
spxlOrigamiButterfly
Un article de Wikipédia, l'encyclopédie libre. Cet article contient la liste des jurons et insultes , ainsi que quelques autres vocables pittoresques, du capitaine Haddock , personnage de la bande dessinée Les Aventures de Tintin . Y figurent aussi, dans une section spéciale , les jurons de François chevalier de Hadoque, capitaine de la Marine du Roy et commandant du vaisseau La Licorne, ancêtre du capitaine Haddock ainsi que ceux des descendants de ses perroquets. Guide d'utilisation [ modifier ] À la suite de chaque expression est indiquée la liste des références codifiées (voir les codes conventionnels des albums ci-dessous). Par exemple CPO.20A3 signifie : album Le Crabe aux pinces d'or , page 20, 1 re bande, 3 e case (suivi éventuellement de h -haut- ou b -bas- s'il y a deux cases superposées).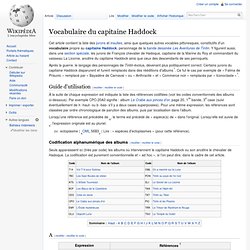 Kad & O : RnRoll Circus
Yohan juin 13, 2011 Devient on prisonnier de son terrain d'enquête? A Roubaix, je n'ai pas réussi à faire un seul portrait, trop étroit, trop bondé, le métro ne m'a laissé aucune chance, et sur le quai, je me sentais perdue.
l'inconnu du métro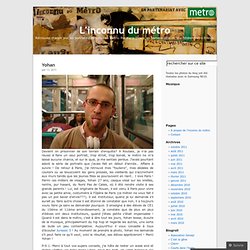 Harpooning the AT-AT: A team effort every time. Don't miss the, ahem, high-tech elements of this scene by Josh Rakower . Something weird is going on in the Rebel hangar. Or dare we say…something Lynchian ?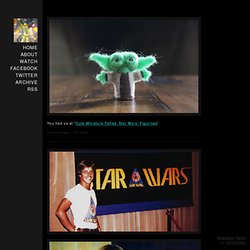 Star Wars: Uncut
329 - Je Suis Très Énervé
Les Marionnettistes du interdit -16 ans - une vidéo Comédie et H
PostSecretFrance