Home / Organization
Quick and simple life hacks: Kitchen Edition. Quick and simple household life hacks. 50 Life Hacks to Simplify your World. Jan 16, 2013 Life hacks are little ways to make our lives easier.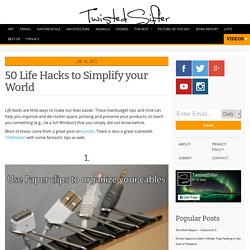 These low-budget tips and trick can help you organize and de-clutter space; prolong and preserve your products; or teach you something (e.g., tie a full Windsor) that you simply did not know before. Most of these came from a great post on tumblr. There is also a great subreddit 'r/lifehacks' with some fantastic tips as well. 20. How to Fold a Shirt in 2 Seconds - Video - StumbleUpon. Who Doesn't Want To Live In This Dream House? | Gizmodo Australia - StumbleUpon.
Screw the 557sq m Central Park duplex, the $US100 million house in South Kensington or the 17th-century apartment with views to Notre Dame.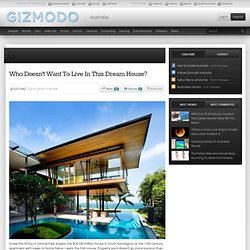 I want the Fish House. Property porn doesn't go more luscious than this. The Designer Pad - A Private Suite On&Wheels - StumbleUpon. Talk about bringing camping into the 21st century.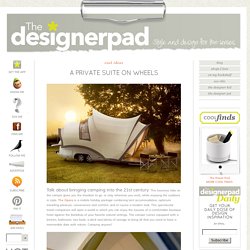 This luxurious take on the camper gives you the freedom to go, or stay, wherever you wish, while enjoying the outdoors in style. The Opera is a mobile holiday package combining tent accommodation, optimum travelling pleasure, convenience and comfort, and of course a modern look. This spectacular travel companion will open a world in which you can enjoy the luxuries of a comfortable boutique hotel against the backdrop of your favorite natural settings. The camper comes equipped with a kitchen, bathroom, two beds, a deck and plenty of storage to bring all that you need to have a memorable date with nature.
Camping anyone? 25 clever ideas to make life easier. Via: amy-newnostalgia.blogspot.com Why didn't I think of that?!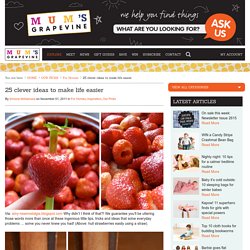 We guarantee you'll be uttering those words more than once at these ingenious little tips, tricks and ideas that solve everyday problems … some you never knew you had! (Above: hull strawberries easily using a straw). Via: apartmenttherapy.com. 25+ Clever Household Tips. I'm definitely out of the loop.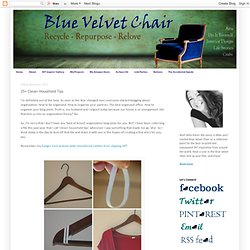 As soon as the Year changed over, everyone started blogging about organization. How to be organized. How to organize your pantries. Planting A Pineapple — Tickled Red - StumbleUpon. Did y'all know that you can take this and turn it into… This?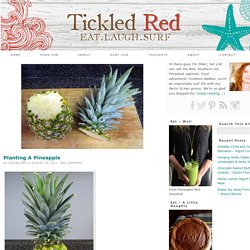 And that this will eventually produce… 17 Easy DIY Ways To Upgrade Your Life.
---