Food / Recipes
Dinner Tonight | How To and Instructions. Easy as hell pizza balls by *1stFrostfirewolf on deviantART. Steak au Poivre - The Showstopper. I have a comment on this comment, then I have a comment for the OP.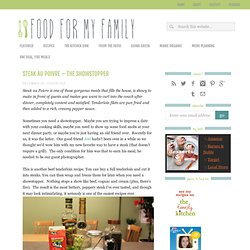 To Amy: Removing to foil is simply a way to keep the steaks warm whilst resting (FOR 5 MINUTES AT LEAST… ALWAYYYS!). When the OP says remove to foil, he/she doesn't mean to wrap them tightly. Get your cook on. How to Make Peanut Butter S'Mores Turnovers. Peanut Butter- S'Mores Turnovers I'm not much of a camper.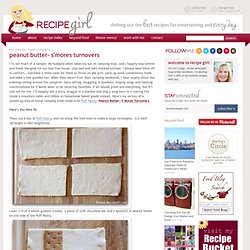 My husband often takes my son on camping trips, and I happily stay behind and thank the gods for our bug-free house, cozy bed and well-stocked kitchen. I always send them off in comfort… marinate a little meat for them to throw on the grill, pack up some convenience foods and bake a few goodies too. When they return from their camping weekends, I hear mostly about the evenings sitting around the campfire. Snickerdoodle Muffins. Snickerdoodle Muffins I have been obsessed with Pinterest lately!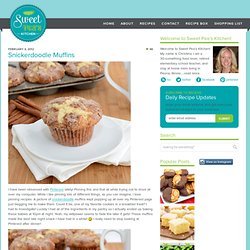 Pinning this and that all while trying not to drool all over my computer. While I like pinning lots of different things, as you can imagine, I love pinning recipes. A picture of snickerdoodle muffins kept popping up all over my Pinterest page just begging me to make them. Baked Egg Boat recipe - StumbleUpon. Breakfast is my favorite meal.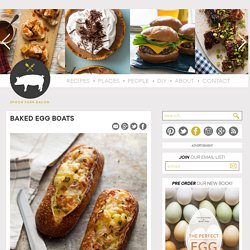 I like to drink iced coffee and watch the cream climb its way down the chunky ice cubes in a dazy before the caffeine hits. I like to order bacon with whatever I'm eating. I like eating potatoes with ketchup. I like eggs over easy, and fluffy scrambled eggs. I pretty much like everything there is to like about breakfast. Breakfast pizza. My son's favorite game in the whole world is Let's Play With The Other Baby!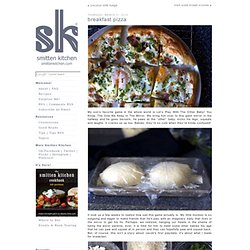 You Know, The One We Keep In The Mirror. We bring him over to this giant mirror in the hallway and he goes berserk, he paws at the "other" baby, kicks his legs, squeals and laughs. It cracks us up too. Babies: they're so cute when they're kinda confused! Whats 4 Dinner Tonite | Recipes and Restaurant Reviews. Most gawked all-time. Recipe: Spicy Oven Fries. The best new recipes from The Kitchn | punchfork.com - StumbleUpon. Baked Eggs with Bacon and Spinach. Do y'all remember the scene in Runaway Bride (that's an Oscar contender if I've ever seen one…) where Julia Roberts realizes that she doesn't know how she likes her eggs?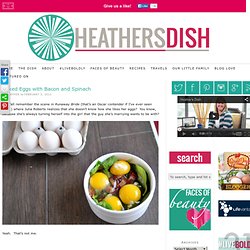 You know, because she's always turning herself into the girl that the guy she's marrying wants to be with? Yeah. That's not me.
---