2010Sundance
GASLAND. 3 Backyards. Happythankyoumoreplease. Run time: | | AUDIENCE AWARD: U.S.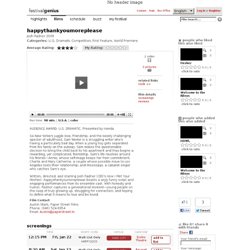 DRAMATIC, Presented by Honda. Obselidia. Restrepo. Sympathy for Delicious. The Man Next Door. The Oath. WAITING FOR SUPERMAN. Winter's Bone. Run time: | Deep in the Ozark Mountains, clans live by a code of conduct that no one dares defy—until an intrepid teenage girl has no other choice.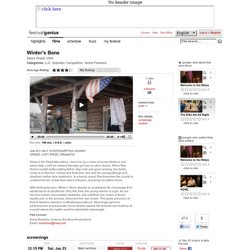 When Ree Dolly's crystal-meth-making father skips bail and goes missing, her family home is on the line. Unless she finds him, she and her young siblings and disabled mother face destitution. In a heroic quest, Ree traverses the county to confront her kin, break their silent collusion, and bring her father home.