Generations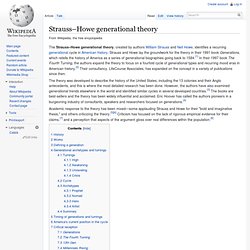 The Strauss–Howe generational theory, created by authors William Strauss and Neil Howe, identifies a recurring generational cycle in American history.
Generations (book)
Neil Howe is an American historian, economist, and demographer. He is best known for his work with William Strauss on social generations and generational cycles in American history.
Neil Howe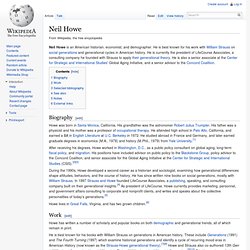 Strauss-Howe generational theory
A boomerang returns to where it was sent from Boomerang generation is a term applied to the current generation of young adults in Western culture.[1][2][3] They are so named for the frequency with which they choose to cohabitate with their parents after a brief period of living on their own – thus boomeranging back to their place of origin. This cohabitation can take many forms, ranging from situations that mirror the high dependency of pre-adulthood to highly independent, separate-household arrangements.
Boomerang Generation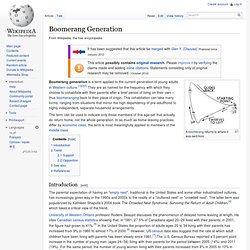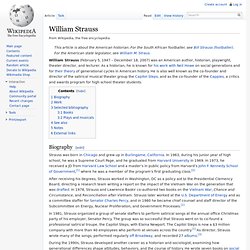 William Strauss (February 5, 1947 – December 18, 2007) was an American author, historian, playwright, theater director, and lecturer.
William Strauss
Millennialism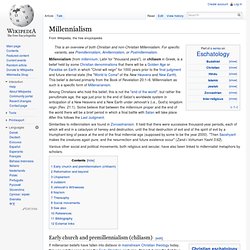 This is an overview of both Christian and non-Christian Millennialism.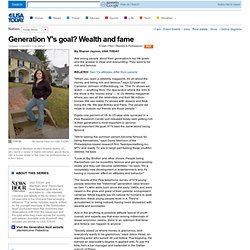 Generation Y's goal? Wealth and fame
By Sharon Jayson, USA TODAY
Generation Y - Characteristics of Generation Y
Born in the mid-1980's and later, Generation Y legal professionals are in their 20s and are just entering the workforce. With numbers estimated as high as 70 million, Generation Y (also known as the Millennials) is the fastest growing segment of today's workforce. As law firms compete for available talent, employers cannot ignore the needs, desires and attitudes of this vast generation.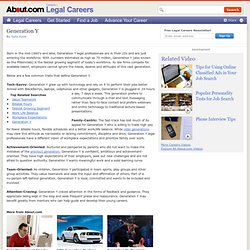 Drunkeness In Christchurch
Generation Y: They've arrived at work with a new attitude
Generation Y: They've arrived at work with a new attitude