Meats & Poultry
April 30, 2008 by theflyingchef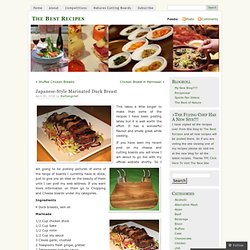 Japanese-Style Marinated Duck Breast « The Best Recipes
Big-Batch Chili
I don't know about you, but I'm ready for some snow . It was an unseasonably warm December in my neck of the woods, which may be why I never got in my normal holiday mood (how do you people in the south get into the holiday spirit???), but now it's just starting to dip its toes into the cold stuff. If only we could add a little snow, I'd be satisfied. I know it goes against the whole 'I love my job' bit, but I could even use a few cozy snow days to decompress.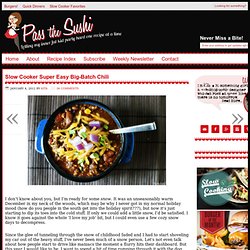 Connecticut Organic Meats: Dry Aged Beef, Grass Fed Lamb, Pork, Chicken | Westport, CT | Saugatuck Craft Butchery & Artisinal Foods
Easy Valentine's Day Meals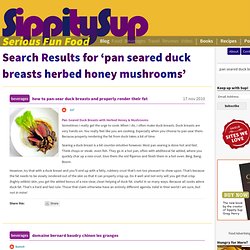 Make the herbed honey: Combine the honey and thyme sprigs in a small saucepan set over low heat.
Pan-Seared Duck Breasts with Herbed Honey & Mushrooms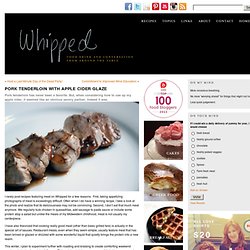 Pork tenderloin has never been a favorite. But, when considering how to use up my apple cider, it seemed like an obvious savory partner.
Pork Tenderloin with Apple Cider Glaze
I guess the good thing about ribs is that they're generally too expensive to buy on a regular basis.
Babyback Ribs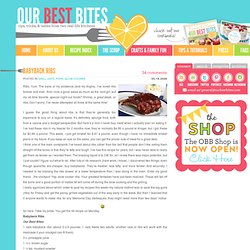 Southern-style Seasoned Foods
Cider-Brined Pork Roast with Onions and Apples Recipe
Apple Butter Pork Loin Recipe
If you have never heard of porchetta before, well, let me introduce you to it. Pronounced as 'porketta', yes, that is a lot of pork, porchetta is basically a whole lot of pork stuffed with a bunch of delicious herbs as well as a bunch more pork.
Porchetta | Simple Comfort Food