Meats & Poultry
Japanese-Style Marinated Duck Breast « The Best Recipes. April 30, 2008 by theflyingchef This takes a little longer to make than some of the recipes I have been posting lately but it is well worth the effort.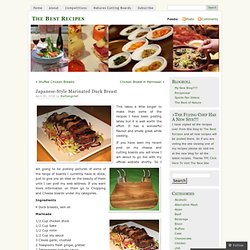 It has a wonderful flavour and smells great while cooking. If you have seen my rec ent post on my cheese and cutting boards you will know I am about to go live with my official website shortly. Big-Batch Chili. Connecticut Organic Meats: Dry Aged Beef, Grass Fed Lamb, Pork, Chicken | Westport, CT | Saugatuck Craft Butchery & Artisinal Foods. Easy Valentine's Day Meals. Pan-Seared Duck Breasts with Herbed Honey & Mushrooms. Sometimes I really get the urge to cook.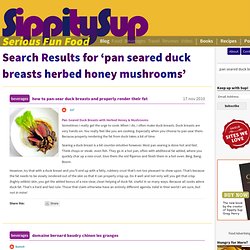 When I do, I often make duck breasts. Duck breasts are very hands on. You really feel like you are cooking. Especially when you choose to pan-sear them. Pork Tenderloin with Apple Cider Glaze. Pork tenderloin has never been a favorite.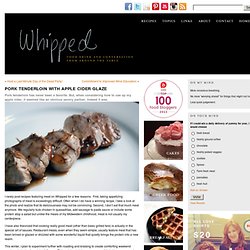 But, when considering how to use up my apple cider, it seemed like an obvious savory partner. Indeed it was. I rarely post recipes featuring meat on Whipped for a few reasons. First, taking appetizing photographs of meat is exceedingly difficult. Often when I do have a winning recipe, I take a look at the photo and realize that its deliciousness may not be convincing. Babyback Ribs. I guess the good thing about ribs is that they're generally too expensive to buy on a regular basis.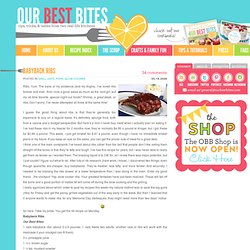 It's definitely splurge food, both from a calorie and a budget perspective. But here's a hint–I never buy meat when I actually plan on eating it. I've had these ribs in my freezer for 2 months now; they're normally $4.99 a pound at Kroger, but I got these for $2.99 a pound. Southern-style Seasoned Foods. Cider-Brined Pork Roast with Onions and Apples Recipe. Apple Butter Pork Loin Recipe. Porchetta | Simple Comfort Food. If you have never heard of porchetta before, well, let me introduce you to it.
Pronounced as 'porketta', yes, that is a lot of pork, porchetta is basically a whole lot of pork stuffed with a bunch of delicious herbs as well as a bunch more pork. I have been wanting to make porchetta for some time now, and this past holiday season was the perfect time. If you have been following my recipes, you should probably know by now that I love cooking, but I love cooking during the holidays. As our families often compete (I will use that word lightly) for hosting the holiday feast, I was fortunate enough to cook both Thanksgiving, and Christmas meals this year. As the Christmas meal often stems around a bone in, spiral ham (which I love), I decided to surprise the family with something new. Love and Olive Oil.
---