Cocktails
Tasty Trials: The weekend off and Vanilla-Peach Mojitos
I took the weekend off and it was GLORIOUS. I didn't write a single word for an article. I cooked a Father's Day meal and got to relax, sip wine and be with family. There was not a single worry about getting recipes down or photographing a dish. Mostly, I was lazy and unproductive. I loved every minute of it.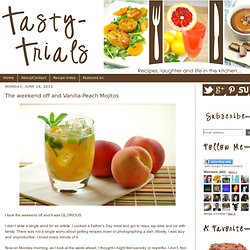 inspired by charm
Now that spring has finally arrived, I have this almost-compulsive desire to start planting and playing in the dirt Because there's still a chance of frost around these parts until June, I have to pace myself. But how? The answer: create another indoor garden. When I was in California a few weeks ago, I came across these gorgeous succulent bowls at one of the area shopping centers. I wanted to buy one on the spot, but figured I'd have trouble bringing it home. I didn't want to be "the guy that held up the security line trying to smuggle a succulent garden to Pennsylvania."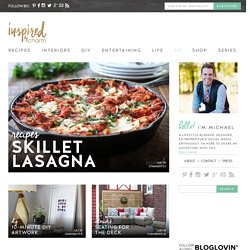 DrinkStreet.com -> Drink with Style
Skinny Girl Cocktail |
One of my favorite things at the end of a hot summer day is to kick back and sip on some fancy homemade cocktails on the dock. It's been hot here in Austin, really, really hot…as in 45 days and counting of 100+ degree days, hot. Pass me an ice cold beverage please!!