Cocktails
The weekend off and Vanilla-Peach Mojitos. I took the weekend off and it was GLORIOUS.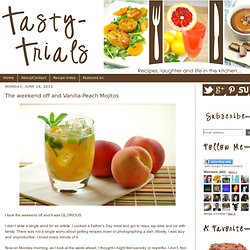 I didn't write a single word for an article. I cooked a Father's Day meal and got to relax, sip wine and be with family. There was not a single worry about getting recipes down or photographing a dish. Mostly, I was lazy and unproductive. I loved every minute of it. Inspired by charm. DrinkStreet.com -> Drink with Style. Skinny Girl Cocktail | One of my favorite things at the end of a hot summer day is to kick back and sip on some fancy homemade cocktails on the dock.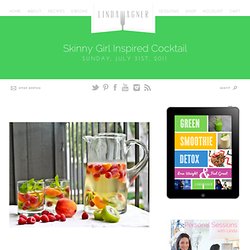 It's been hot here in Austin, really, really hot…as in 45 days and counting of 100+ degree days, hot. Pass me an ice cold beverage please!!
---