Sites divers
Depuis 17 ans, le Prix Le Monde de la recherche entend valoriser les premiers travaux de jeunes chercheurs francophones. Présidé par le philosophe Edgar Morin et par le mathématicien Cédric Villani, ce prix récompense cinq docteurs récemment diplômés en sciences humaines et sociales et cinq docteurs en sciences dures. Les candidatures sont ouvertes jusqu'au 16 mai 2014. Pour participer à la 17e édition du prix Le Monde de la recherche, ou en savoir plus, cliquez ici.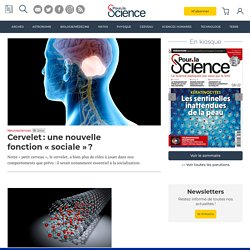 We want you to know we use cookies to support features like login; without them, you're unlikely to be able to use our sites. By browsing our site with cookies enabled, you are agreeing to their use; read our newly updated privacy policy here to find out more. Sort by All Space Climate Humanities Nature Biology How do galaxies form? NASA's Hubble Space Telescope archive provides hundreds of thousands of galaxy images.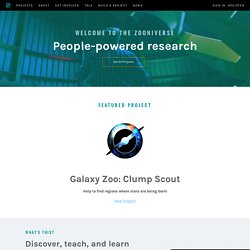 No matter how much you know, there is always something new to learn about science. While your college courses may cover the basics, you can get a more in-depth look at a wide variety of topics from Internet resources such as these great documentaries. These selections will help you explore everything from the inner reaches of the human mind to the outer areas of our universe and just about everything else in between.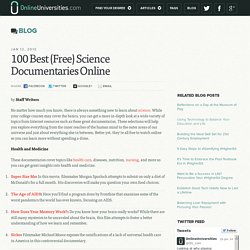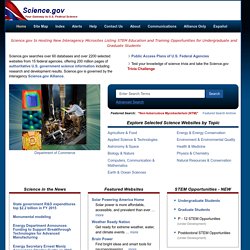 Summary: The first USGS streamgage in the country is turning 125 years old, and the U.S. Geological Survey, along with many partner agencies, is commemorating the event on Tuesday, April 22, with a celebration at the Embudo streamgage near Espanola. New Mexico State Engineer Scott Verhines and USGS Acting Director Suzette Kimball will join a number of federal, state and local officials at a ceremony to recognize the device that set the foundation for modern water management. Officials to Gather near…
HighWire
PortalCiencia
Rédiger un essai scientifique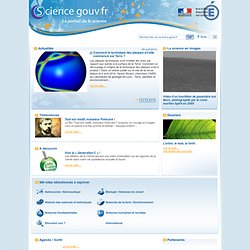 Découverte d'un nouveau type de virus géant âgé de plus de 30000 ans Un nouveau type de virus géant, baptisé « Pithovirus », a été découvert dans le sol gelé de l'extrême Nord-Est sibérien par des chercheurs du laboratoire « Information génomique et structurale » (CNRS/AMU), associés à des équipes du laboratoire Biologie à grande échelle (CEA/Inserm/Université Joseph Fourier), du Génoscope (CEA/CNRS) et de l'Académie des sciences de Russie. Enfoui dans le sol, ce virus géant, inoffensif pour l'Homme et les animaux...
CNRS - Direction Europe de la recherche et coopération internationale - European Scientific Coordination Network « GDRE EUREA », with the Technological University of Warsaw (Poland), the Joint Institute for Nuclear Research of Doubna, the Institute of The