Sites divers
We want you to know we use cookies to support features like login; without them, you're unlikely to be able to use our sites. By browsing our site with cookies enabled, you are agreeing to their use; read our newly updated privacy policy here to find out more. Sort by All Space Climate Humanities Nature Biology How do galaxies form? NASA's Hubble Space Telescope archive provides hundreds of thousands of galaxy images.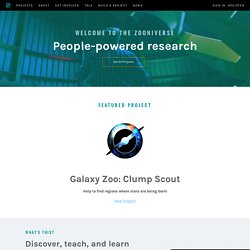 No matter how much you know, there is always something new to learn about science. While your college courses may cover the basics, you can get a more in-depth look at a wide variety of topics from Internet resources such as these great documentaries. These selections will help you explore everything from the inner reaches of the human mind to the outer areas of our universe and just about everything else in between.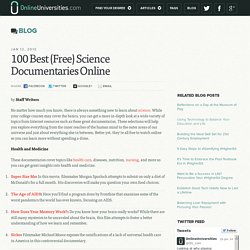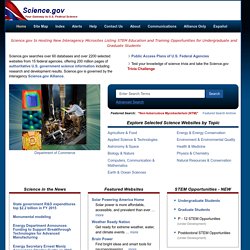 Science.gov searches over 60 databases and over 2200 selected websites from 15 federal agencies, offering 200 million pages of authoritative U.S. government science information including research and development results. Science.gov is governed by the interagency Science.gov Alliance Test your knowledge of science trivia and take the Science.gov Trivia Challenge Department of Agriculture
HighWire
PortalCiencia
Rédiger un essai scientifique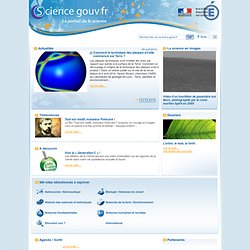 Forêt amazonienne : révèle une hyper dominance de 227 espèces d'arbres Une étude internationale, à laquelle ont participé des scientifiques de l'IRD, de l'INRA, du CNRS et du Cirad, avec l'appui de l'herbier IRD de Guyane, vient de dresser le premier inventaire à large échelle des arbres du bassin amazonien. Les chercheurs montrent que la première forêt tropicale humide du monde est composée de près de 390 milliards d'arbres appartenant à environ 16 000 espèces différentes.
CNRS - Direction Europe de la recherche et coopération internationale - European Scientific Coordination Network « GDRE EUREA », with the Technological University of Warsaw (Poland), the Joint Institute for Nuclear Research of Doubna, the Institute of The