Photos Journalisme
These are indeed world's most famous photos. Every single one of them has a great story behind, we're trying to bring you the pictures that changed mankind. If the change was good or bad, that is for you to judge.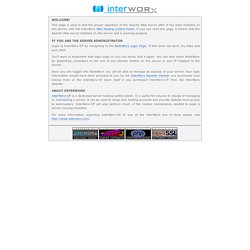 Photography and Photos of the Day - National Geographic
Photograph by David Guttenfelder Under Stapleton's leadership, Bouju and three fellow photographers at the Associated Press were awarded the 1995 Pulitzer Prize for Feature Photography for their coverage of the genocide. Bouju had been in the field the longest: he remained in Rwanda for six months, until he was relieved by a young freelance photographer from Iowa named David Guttenfelder.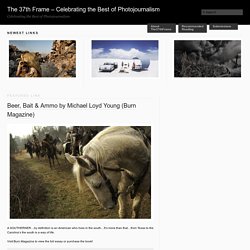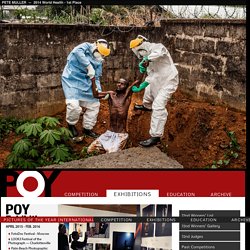 // Register Now CALL FOR ENTRIES Pictures of the Year International has now launched the 2013 "Call for Entries" for our 71st annual competition for photojournalism, documentary photography, and multimedia. // Exhibition 2014 NEWSEUM HOSTS POY The Newseum in Washington, D.C. will host an extended exhibition of the 2013 winning photographs from April through Sept. 2014. POY's mission is to promote photojournalists and extend the reach of their work. // Who May Enter Open to Everyone Anyone may enter the contest — professionals, semi-professionals, freelancers, and student photographers — and publication is not required. // Questions Send us an email Please feel free to email us with any questions regarding the categories or guidelines during the entry period. Our email address is info@poyi.org
Pictures of the Year International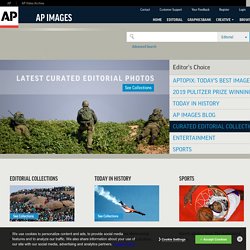 AP Images is the world's largest collection of historical and contemporary photos. AP Images provides instant access to AP's iconic editorial photos of today's breaking news, celebrity portraits by renowned Invision photographers, historical images across all genres, creative rights managed and royalty-free stock photography a microstock subscription or music tracks to round out a story, project or production. AP Images has something for you. AP's Assignment and Publicity Services is ready to assist you with start-to-finish planning, execution and distribution for all of your promotional needs.
Best Photos from Reuters | Shareordie
Agence France-Presse (AFP) publishes a remote server called "ImageForum", which can be accessed at the following address: www.imageforum-diffusion.afp.com . The server comprises in particular, but is not limited to, software, databases incorporated therein, graphics, texts, data (jointly referred to as the "Site") enabling access to AFP photographs, illustrations, still graphics and the related captions (hereinafter referred to as the "Content"). : Agence France-Presse, an autonomous legal entity registered with the Register of Commerce of Paris under number 775.658.354, whose head office is located at 13 place de la Bourse, CS 40212, 75086 Paris CEDEX 02, France. Tel.: +33(0)1 40 41 46 46
ImfDiffusion
No information is more authentic than professional news photography. epa can only cover breaking news by having its photographers on the spot. This is exclusive information from first hand.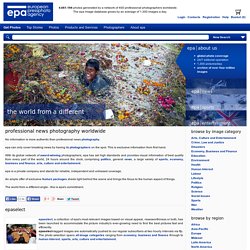 european press photo agency - epa
Rex Features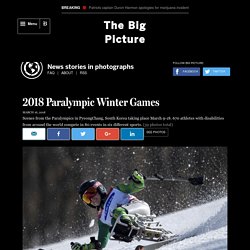 The 2014 National Geographic Traveler Photo Contest has begun. Photographers from around the world can submit their photos in the four categories: Travel Portraits, Outdoor Scenes, Sense of Place and Spontaneous Moments. The grand prize winner will receive a National Geographic Expedition to Alaska.
A digital subscription is required for unlimited access to NYTimes.com and mobile applications. No subscription is required to receive access to the home page, section fronts and blog fronts — including the page you are reading now. Nonsubscribers are also able to read 10 full-length articles (including blog posts) per month free on NYTimes.com.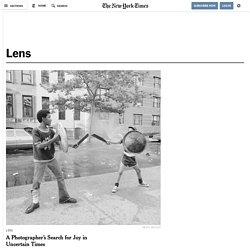 Photos and Galleries
[Kwoot] Het kantoor van het CJIB, in de Marnix State in Leeuwarden, oogt aan de buitenkant enigszins sober en functioneel. Dat is binnen wel anders. [/Kwoot] Dat kun je godverdomme wel stellen ja. Zie foto hierboven. Ineens snappen we waarom de politie ruim 1300 boetes per uur uitschrijft: de facturen van de ontwerpers van de onlangs opgeleverde CJIB-inrichting moeten betaald worden. Een 'passend interieur voor een krachtig gebouw', zo noemen de interieurnichten hun aanpak van BurgerpestenHQ in Leeuwarden.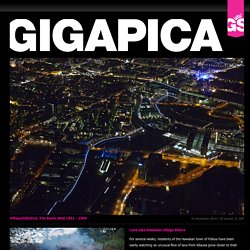 The Big Picture