Books!
Free eBooks at Planet eBook - Classic Novels and Literature You' Mozilla Firefox. THOUGHT PATTERNS: Bookstores. I used to work in a smallish independent bookstore and it was truly one of the best jobs I ever had.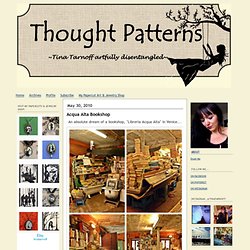 To be surrounded by endless glorious volumes, to enter every morning into this multicolored world of words and pictures was truly a pleasure. I loved rearranging shelves (endlessly), lining up the books this way and that. Aldous Huxley versus George Orwell - Words, Language & Poetry - "Amusing Ourselves To Death" is a very cool infographic showing a comparison between Aldous Huxley's view of the future from "Brave New World" and George Orwell's fears or vision expressed in "Nineteen-Eighty-Four".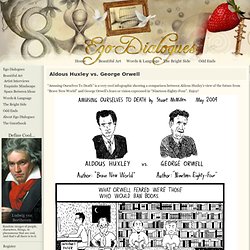 Enjoy! I read "Brave New World" when I was a teenager. It looks like it's time to read it again. Which one do you like better: "Brave New World" or "Nineteen Eighty-Four"? Online Books, Poems, Short Stories - Read Print Library. FullBooks.com - Thousands of Full-Text Free Books. ManyBooks.net - Free eBooks for your iPad, smartphone, or eBook.
---