Idees
I attempt to try out, or at least read about, the many new tools that might enhance journalism. The latest category I am experimenting with are some of the many curation tools that are free to download. As a result I have accounts with Bundlr, Curated.by, Pearltrees and Scoop.it (and a few more). Each serves a slightly different purpose, and the usability and layout is completely different in most cases. However Scoop.it has, so far, won me over, simply because it is so easy to use. I now have five curation sites on Scoop.it.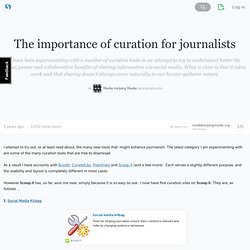 The importance of curation for journalists - storify.com
Social media kitbag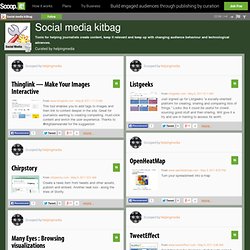 Create 3D animations in minutes. From the site: "UK-based Digimania develops Muvizu: free 3D animation software, integrated with an online collaborative community, that gives individuals or groups the power of Unreal Engine 3 to create compelling videos in minutes, not months. You don´t need specialist kit or training, just a good idea.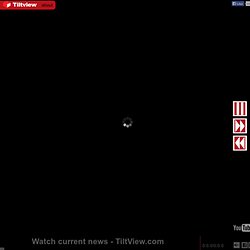 Close About TiltView.com TiltView: watch current news. This service monitors news websites in real-time and brings you current and breaking news from all around the world. Why did you create TiltView?
Watch current news - TiltView.com
Livestation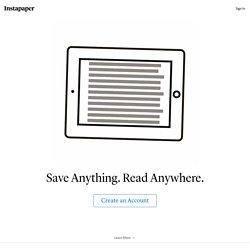 Of all forms of literature, however, the essay is the one which least calls for the use of long words. The principle which controls it is simply that it should give pleasure; the desire which impels us when we take it from the shelf is simply to receive pleasure. Everything in an essay must be subdued to that end.
Newscoop
Page not found Error 404 You've arrived at this page because things haven't quite gone according to plan.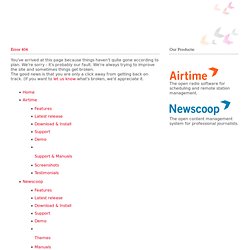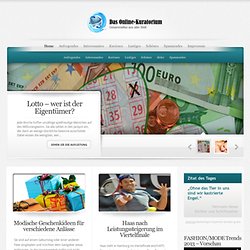 Modische Geschenkideen für verschiedene Anlässe Sie sind auf einem Geburtstag oder einer anderen Feier eingeladen und möchten dem Gastgeber etwas mitbringen. In der Vergangenheit stellte sich nicht häufig die Frage nach dem "Was", denn in erster Linie nahm man Blumen... sehen Sie die Auflistung
Niche publishing Cover all the relevant news for your town or community, on an industry or event, or any topic you find fascinating. Content marketing