To See
Carne (1991
Time (2006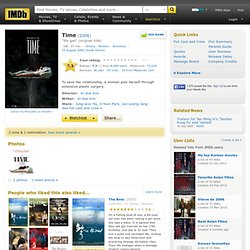 Edit Storyline Seh-hee and Ji-woo have dated for two years; jealousy consumes her. She worries he will tire of her face.
Horrible Bosses (2011

Edit Storyline Nick hates his boss, mostly because he's expected to work from before sunrise to after sunset and his boss, Mr. Harken, calls him out for being a minute late and blackmails him so he can't quit. Dale hates his boss, Dr.