Hauora
Teen Health and Teen Diet Program From SparkTeens.com. » Archives. Mind Tools - Management Training, Leadership Training and Career Training. Eden Journal — Personal Development – Personal Growth. Prolific Living: Smart Habits for Rich Living. Riding the Waves of Personal Development. Personal Growth and Effectiveness at Life Optimizer. Your daily digest on productivity and life improvements - Stepcase Lifehack.
How To Be a Better Person: 101 Ways. By Celes on Jul 27, 2011 | ShareThis Email This Post "We cannot become what we need to be, remaining what we are." - Max Depree How does one become a better person?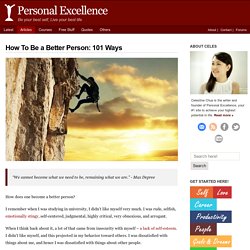 101 Ways To Live Your Life To The Fullest. By Celes on Aug 21, 2010 | ShareThis Email This Post "Your time is limited, don't waste it living someone else's life.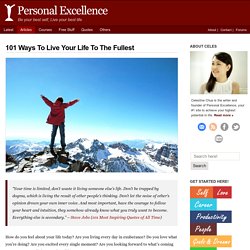 Don't be trapped by dogma, which is living the result of other people's thinking. Don't let the noise of other's opinion drown your own inner voice.
---