Hauora
Teen Health and Teen Diet Program From SparkTeens.com
You would think that sleep should come easily. It's something that we do naturally. We have to sleep, yet many people struggle to fall asleep. In a yearly survey conducted by the Sleep Foundation, about one-half of the respondents (51%) report failure to have "a good night's sleep" every night or almost every night. Wow.
Eden Journal — Personal Development – Personal Growth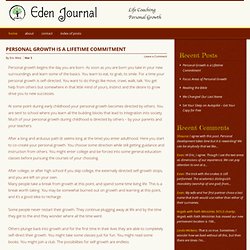 Prolific Living: Smart Habits for Rich Living
A Story that Needs to be Told We all like a good story. We enjoy being caught up in someone else's drama.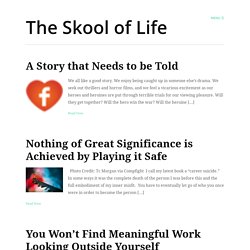 by Celes on Jul 27, 2011 | ShareThis Email This Post "We cannot become what we need to be, remaining what we are." - Max Depree How does one become a better person?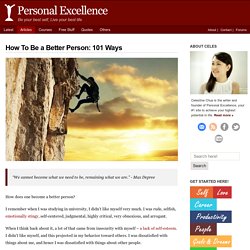 by Celes on Aug 21, 2010 | ShareThis Email This Post "Your time is limited, don't waste it living someone else's life. Don't be trapped by dogma, which is living the result of other people's thinking. Don't let the noise of other's opinion drown your own inner voice.