Hauora
Teen Health and Teen Diet Program From SparkTeens.com
Personal growth begins the day you are born. As soon as you are born you take in your new surroundings and learn some of the basics. You learn to eat, to grab, to smile. For a time your personal growth is self-directed. You want to do things like move, crawl, walk, talk.
Eden Journal — Personal Development – Personal Growth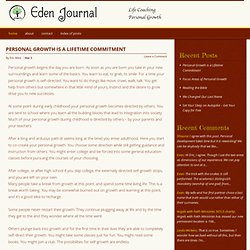 A Story that Needs to be Told We all like a good story. We enjoy being caught up in someone else's drama.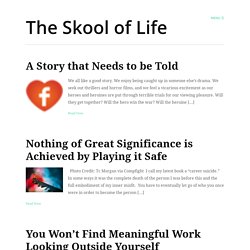 by Celes on Jul 27, 2011 | ShareThis Email This Post "We cannot become what we need to be, remaining what we are." - Max Depree How does one become a better person?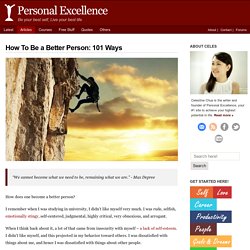 by Celes on Aug 21, 2010 | ShareThis Email This Post "Your time is limited, don't waste it living someone else's life. Don't be trapped by dogma, which is living the result of other people's thinking. Don't let the noise of other's opinion drown your own inner voice.