Player
Tag&Rename is a music files tag editor that easily handles all popular digital audio formats. No matter what music compressor you prefer, you can keep your music collection organized with Tag&Rename.
Mp3 tag editor - Tag&Rename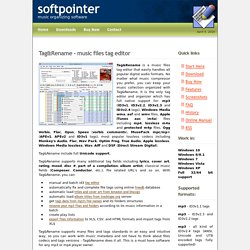 .:: The GodFather ::.
Mychoonz - web music player
Spool.fm ! / The new online music player !