ELECTRONIQUE
Turn Your Arduino Into an ISP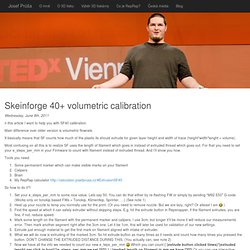 n this article I want to help you with SF40 calibration. Main difference over older version is volumetric flowrate. It basically means that SF counts how much of the plastic its should extrude for given layer height and width of trace (height*width*lenght = volume).
Skeinforge 40 + volumétrique de calibrage - Josef Prusa RepRap 3D tisk
RepRapCalculator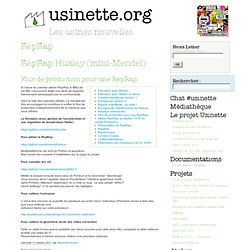 Flux de production pour une RepRap.
A l'issue du premier atelier RepRap & BBQ de cet été, nous avons testé une série de logiciels fraichement développés par la communauté.
Still Extruding: Configuring Sprinter Firmware
From RepRapWiki Some RepRap electronics are already prepared to be used with PC power supplies units (PSUs). There you can plug connectors already fitted to the PSU's cables directly into the RepRap board, no modification or opening of the unit required.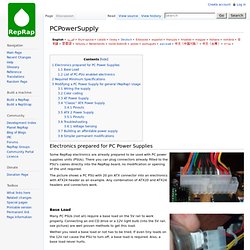 PCPowerSupply
From RepRapWiki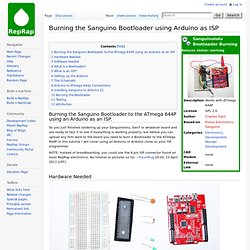 Burning the Sanguino Bootloader using Arduino as ISP
Sanguinololu12
From RepRapWiki Sanguinololu Release status: working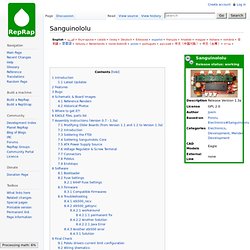 Sanguinololu