Arte
Sketchbook Dump 2003-2009
Critic, "I'm an artist myself and" Argument from authority – always a logical fallacy, but even worse when it's in a subjective field where there arguably can't be any authorities. "I hate it when people who aren't artists assume anything someone puts out there is 'mind-blowing'." – incredibly condescending, don't you think? And besides, "assumes" that it is mind-blowing? If the person who posted these pieces had his mind figuratively blown by them, then how can they not be mind-blowing?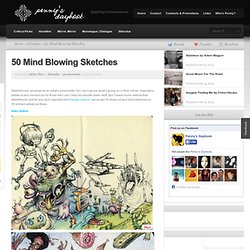 50 Mind Blowing Sketches
2008 - 2007 : Nimit Malavia
VERSO at Thinkspace, LA " Godiva "Acrylic on Paper and Wood64 x 74 cm It's been a century since I last posted here, mainly because I want to change the blog system (also I am overwhelmingly busy).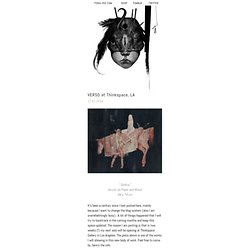 Souvlaki – Joao Ruas
Apologies for the limited updates. It's been pretty go, go, go with ELLE's "Dirty Little Secret" series (s-so many ladies to draw). I think I failed to mention that there are exclusive illustrations in each issue of ELLE (at least for a few more months), so you should check those out. Yes, I realize I'm terrible at promoting myself.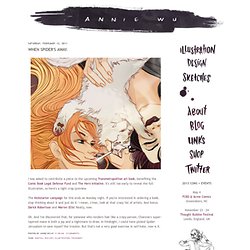 ANNIE WU
David Habben on the Behance Network
Hey, guys! Today's comic is a little late, oops. I hope you enjoy it. In case you missed it, I restocked "Let's Operate" shirts last week.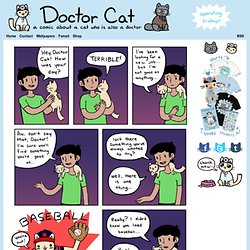 Baseball Cat
blow at life
Prices for original work ranges from $200 to $1000. Please email me for more details. Limited edition prints are also available here. "Encounter" - ink and watercolor on paper - 20" x 16" - SOLD "Hydra" - sharpie on bristol- 24" x 17" - not for sale
artwork by lawrence yang
Dain Fagerholm
Jason Thielke
Doodles