Stakeholders
Welcome to the Mountain Forum | Mountain Forum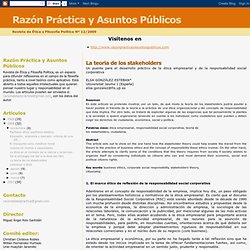 Un puente para el desarrollo práctico de la ética empresarial y de la responsabilidad social corporativa ELSA GONZÁLEZ ESTEBAN*Universitat Jaume I (España)elsa.gonzalez@fis.uji.es ResumenEn este artículo se pretende mostrar, por un lado, de qué modo la teoría de los stakeholders podría ayudar a hacer posible el tránsito de la teoría a la práctica de una ética organizacional y del concepto de responsabilidad que ésta implica.
La teoria de los stakeholders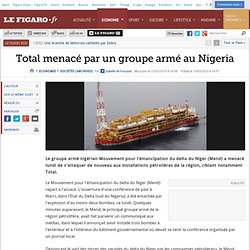 Le groupe armé nigérian Mouvement pour l'émancipation du delta du Niger (Mend) a menacé lundi de s'attaquer de nouveau aux installations pétrolières de la région, ciblant notamment Total. Le Mouvement pour l'émancipation du delta du Niger (Mend) repart à l'assaut. L'ouverture d'une conférence de paix à Warri, dans l'Etat du Delta (sud du Nigeria), a été entachée par l'explosion d'au moins deux bombes, ce lundi.
Sociétés : Total menacé par un groupe armé au Nigeria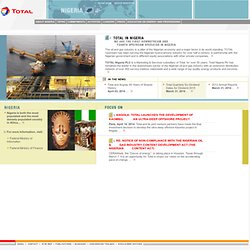 TOTAL Nigeria - Home Page
The oil and gas industry is a pillar of the Nigerian economy and a major factor in its world standing. TOTAL Upstream has been serving the Nigerian hydrocarbons industry for over half a century, in partnership with the Nigerian government and in different equity associations with other private companies. TOTAL Nigeria PLC is a Marketing & Services subsidiary of Total; for over 50 years, Total Nigeria Plc has remained the leader in the downstream sector of the Nigerian oil and gas industry with an extensive distribution network of over 500 service stations nationwide and a wide range of top quality energy products and services.