Stakeholders
Welcome to the Mountain Forum | Mountain Forum. La teoria de los stakeholders. Un puente para el desarrollo práctico de la ética empresarial y de la responsabilidad social corporativa ELSA GONZÁLEZ ESTEBAN*Universitat Jaume I (España)elsa.gonzalez@fis.uji.es ResumenEn este artículo se pretende mostrar, por un lado, de qué modo la teoría de los stakeholders podría ayudar a hacer posible el tránsito de la teoría a la práctica de una ética organizacional y del concepto de responsabilidad que ésta implica.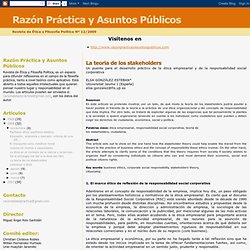 Strategy making in social enterprise: the role of resource allocation and its effects on organizational sustainability - page 2 | Systems Research and Behavioral Science. Sociétés : Total menacé par un groupe armé au Nigeria. Le groupe armé nigérian Mouvement pour l'émancipation du delta du Niger (Mend) a menacé lundi de s'attaquer de nouveau aux installations pétrolières de la région, ciblant notamment Total.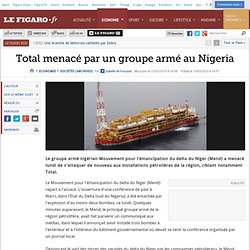 Le Mouvement pour l'émancipation du delta du Niger (Mend) repart à l'assaut. L'ouverture d'une conférence de paix à Warri, dans l'Etat du Delta (sud du Nigeria), a été entachée par l'explosion d'au moins deux bombes, ce lundi. TOTAL Nigeria - Home Page.
---