Knitting (UK/US/ETC)
home - { a black pepper }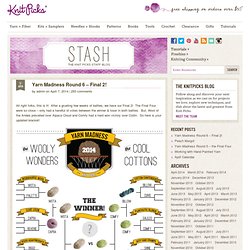 Winter is SOCK TIME!
Knit Picks Blog
Sweet dreams | are made of this…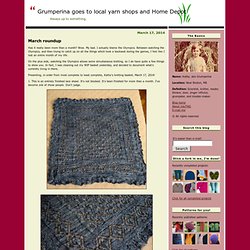 goes to local yarn shops and Home Depot
March 17, 2013 Potholder Swap, 2013 The potholders for the 2013 swap ( on Ravelry , on Flickr ) are done!
Slip, Knit... Meditate....
Kantsteek en Co
do you mind if i knit
Hidden Purls: Fine yarn for knits of infinite variety
Olga & Marijgje
Hex Blanket Inspiration, Patterns, and Tutorials
A passion for knitted Lace
Rewollution!