Knitting (UK/US/ETC)
Det här var kul! En av sonens gamla serietidningar, lite snöre, lim och sax. Dela tidningarna så varje sida blir "lös". Vik på mitten, kortsida mot kortsida. Vik lite lätt en gång till och klipp en spets.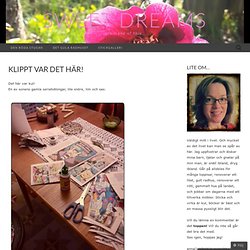 Sweet dreams | are made of this…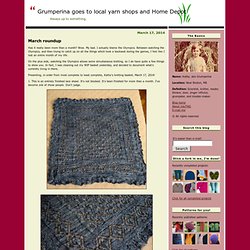 goes to local yarn shops and Home Depot
January 01, 2014 One last project to finish off 2013 And it's a familiar one!
Slip, Knit... Meditate....
Q. Where are you? A. I am here. Q. Have you left your blog?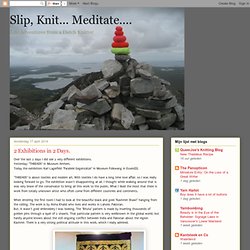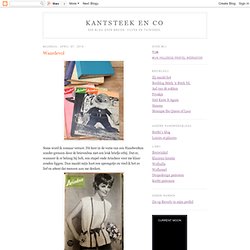 Kantsteek en Co
Kleur heeft me altijd zeer geïnteresseerd en gefascineerd. In opleidingen en cursussen heb ik er onderwijs in gehad. Het blijft boeiend om er vanuit diverse kanten naar te kijken en daarom wil ik er lessen en workshops in volgen, om mezelf te blijven ontwikkelen. Recent schreef ik nog een blogje over dit onderwerp. Afgelopen week was ik onderstaande proeflap aan het breien voor een workshop welke gegeven wordt door Loret Karman op de breidagen in Amersfoort.
do you mind if i knit
Hello! Back after another week away from blogging, work load, you know the thing, will just skim over it because it's very boring. Just to say sorry for yet another absence. In my last blog post, I said I'd tell you more about the dress I was wearing under the dress I knitted, in the photo above.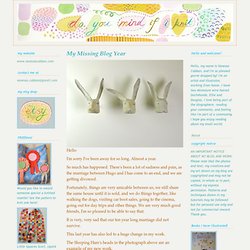 Hidden Purls: Fine yarn for knits of infinite variety
Olga & Marijgje
Hex Blanket Inspiration, Patterns, and Tutorials
Soms... soms moet je een beetje geluk hebben. De hoop dat iemand er vertrouwen in heeft dat wanneer JIJ het doet, dat het goed komt. En ik heb, soms, dat geluk.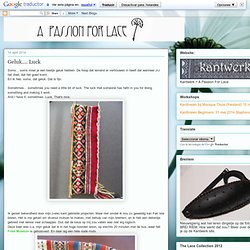 A passion for knitted Lace
Rewollution!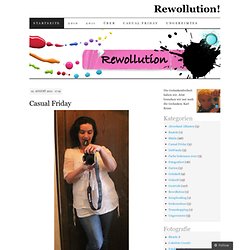 Casual Friday Meistens das erste, was ich mache, wenn ich nach Hause komme: Schuhe aus! Und rein ins Wochenende… Ich würde mich übrigens immernoch freuen, wenn jemand bei der Aktion mitmachen würde ;-) Kurzmantel Ich hatte mal wieder einen Anflug von Häkelfieber ;-)