Women mag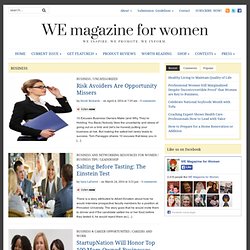 Business / Business Tips 5 Reasons to Start Your Own Business It is estimated more than 600,000 small businesses are founded in the United States every year.
Business | WE magazine for women
The online source for shopping & style from Lucky Magazine : luckymag.com
Heart & Soul
Home | Professional WOMAN's Magazine
The Best Times to Buy Major Items Plan out your purchases to save more money The Prettiest Ways to Wear Floral Print Follow these expert tips to dress in spring-perfect style
Healthy Recipes and Relationship Advice to Live Well Every Day Hairstyles, Women's Fashion, Beauty Products, and Relationship Advice
Le 12 janvier dernier se tenait à Los Angeles la 71ème édition des Golden Globes Awards, l'une des cérémonies américaines les plus importantes avec les Oscars. La grande gagnante de la soirée est Cate Blanchett, qui a remporté le prix de la meilleure actrice pour son rôle dans "Blue Jasmine", tandis que Jennifer Lawrence a été récompensée du prix du meilleur second rôle pour "American Bluff". Leonardo DiCaprio remporte quant à lui le Golden Globe du meilleur acteur dans une comédie pour "Le Loup de Wall Street" alors que Matthew McConaughey a été récompensé du prix du meilleur acteur pour "Dallas Buyers Club". Enfin, le très attendu "12 years a slave" s'est vu sacré du Golden Globe du meilleur film dramatique. Côté mode, le glamour hollywoodien était une fois de plus à l'honneur sur le tapis rouge des Golden Globes. Retour en images sur les plus beaux looks de la soirée.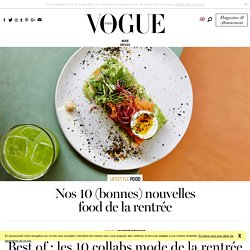 Fashion, Features, and More on Vogue.com
Fashion Trends and Women's Fashion Shows
Essence Magazine, Black Hairstyles, Black Women, Celebrity Photos, Entertainment News, Celebrity Gossip - Essence.com
Health, Beauty, Fashion, Love, Careers and more - MORE Magazine
Wmagazine.com
NYLON MAGAZINE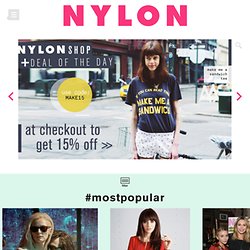 nylontv get #festival fresh with amy pham + olay fresh effects! fashion puma's spring 14 collection fashion coachella tested, rockstar approved. music five songs, five awesome ways to have a great weekend. beauty achieve bed head hair that kate moss would be proud of with bumble and bumble's newest product! film vampires never looked this good. music a festivus playlist for the rest of us. fashion shop the actress' capsule collection with tommy hilfiger. culture watch lorde cover nirvana!
The Online Women's Magazine for Fashion, Sex Advice, Dating Tips, and Celebrity News
Advice, Ideas and Tips That Affect Your World