Vintage lab
The branch of photography that particularly deals with the capturing shots of abandoned and desolate buildings which are normally not taken care of is called Urban Decay Photography. This particular field of photography is gaining huge popularity as it brings the beauty of the more abandoned buildings to the surface. Let's have a look at this amazing compilation of 50 extraordinary shots of urban decay emphasizing their smashed and destroyed look. Enjoy!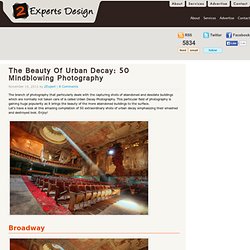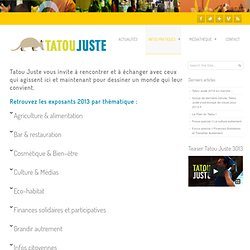 Tatou Juste vous invite à rencontrer et à échanger avec ceux qui agissent ici et maintenant pour dessiner un monde qui leur convient. Retrouvez les exposants 2013 par thématique : Importation d'huile d'argan.
Exposants – Tatou Juste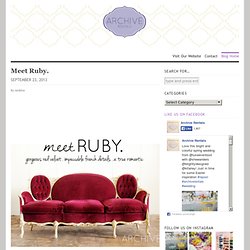 Oh Ruby, you're such a romantic. Your french details and deep red velvet make us swoon. For more details on our Ruby sofa visit our website here. Like this: Like Loading...
Archive Vintage Rentals
New Reader? Start Here...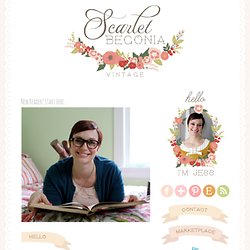 I'm Jess and I am a country girl living, with my husband, in a 110 year old house that is less than 2 miles from the house I grew up in. We were married last October and have spent most of our free time since renovating our house. I am passionate about creating spaces I love and when we aren't working on our house I can be found at flea markets or garage sales looking for great items to bring home. I am constantly browsing my favorite websites and blogs for inspiration to help me furnish my house and my hope for this blog is to be that sort of inspiration to you.
I've been doing a lot of online window shopping lately, like it's my job. (Oh, wait a minute…) I sometimes get it in my head that I need to find a very specific item, like an antique blue and white vase with brass trim similar to the one I used in this room design, so I keep popping over to eBay every so often to see what's available. Have you noticed their new eBay Collections feature yet? I've been spotting them alongside some of my searches, and finding some fun things I may not have thought to search for otherwise.
Filing Cabinet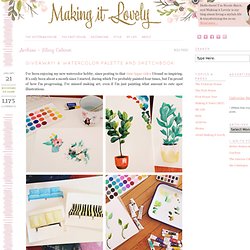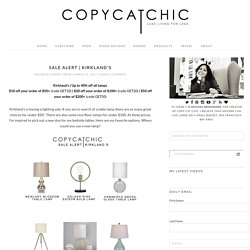 With the weather finally warming up most of our cities, it's time to start focusing on our outdoor spaces. Being a Texan, spending time outdoors is practically built into our DNA, so it follows that we also devote time toward ensuring that our outdoor spaces are as inviting and hospitable as possible. My parents built a fantastic new deck last year, and spending time drinking beer and BBQing and sitting around their fire pit has been a huge motivator for me to show my own deck a little love.
| Copy Cat Chic | chic for cheap
Retreat Vintage Market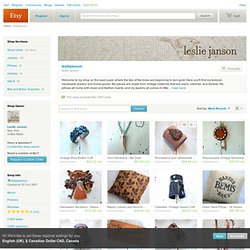 leslie janson by lesliejanson on Etsy
Handmade. Eco-friendly. One of a kind. Welcome to my shop which is filled with gifts (for yourself and others) that I have made with care, using vintage materials.
This weekend I finally got around to making an album with our wedding photos using a site I found out about on Oh Joy. I have waited to do, no more like put off doing this because it seemed like such a daunting task! Our photographer took over 900 photos and weeding through them all has not been high on my "want to do" list. Well anyway, I loved the aesthetic of the book Joy created, so I knew the time had come.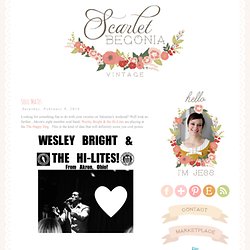 Scarlet Begonia Vintage
Lucky So and So
Questions of Confidence Shelly, a high school senior, reached out to me with some questions she and her friends had about finding confidence, expressing yourself and role models. These are the spontaneous video responses I made… Shelly's Question from Jessi Arrington on Vimeo. Emily's Question from Jessi Arrington on Vimeo.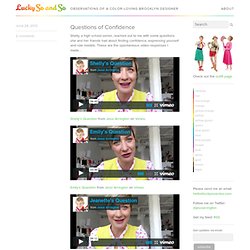 visualise
Image Information Description seamlessly tiling retro fish pattern (plus label for usage as card or cover) Keywords
Fish Pattern Stock Photo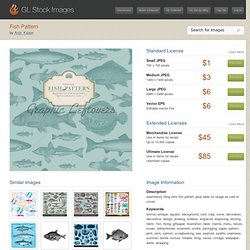 Hello Lovelies! I am very excited to tell you that my blog has a new home at toriejayne.com. Please come over and say Hi!
Mix
Welcome! As previously stated, the majority of people in the USSR lived in the apartments. Unfortu­nately, due to the the time constraints, they had to be built in a speedy rather than comfortable manner. After the war, when accommodation was extremely scarce, a three bed room flat could accommodate up to 16 people (four average families), with one shared kitchen and one shared bathroom. The quality of living there was truly horrendous.
Interior Design and Furniture in the USSR
ShareThis Dear Celine Dion... just kidding. But clearly I'm hanging out with the wrong crowd because I don't know many -if any- parents who can spoil their kids with products like these. Baby furniture and accessories company Suommo, who I first introduced you to in 2010 with their modern white baby furnishings, is now touting themselves as 'luxury for baby' with fewer products, but far fancier ones- all designed by Ximo Talamantes. With editions of their Dodo Bassinet, La Perla Crib and Bela Luxury Cot (another crib) now clad in the original white, plus versions in black, silver, yellow gold and limited rose gold editions, the company has re-branded themselves as the ultimate purveyor of exclusive luxury items for infants. They have launched a line they call "Art Furniture" which includes the most outrageous of the bunch - a $16,320,000.00 bassinet made of SOLID 24k Yellow Gold.
0 Members Welcome to the Milano Freecycle group! The Freecycle Network™ is made up of 5,121 groups with 7,223,118 members across the globe. It's a grassroots and entirely nonprofit movement of people who are giving (and getting) stuff for free in their own towns and thus keeping good stuff out of landfills. Membership is free, and everything posted must be FREE, legal and appropriate for all ages. To view the items being given away or sought in Milano, you must be a member of the local group.
about the Milano Group
AMIU
Case study#1: Furriadroxiu and 12 Asian cities.
Keystrokes and Trivialities Blogazine by bellitude at Kaboodle
PICCOLI DETTAGLI... CHE CONTANO...
Vintage Home Accessories - The Online Shopping Town
LIGHTING - Stylish lighting - Rose & Grey, Vintage Leather Sofas and Stylish Accessories
Welcome - Rose & Grey, Vintage Leather Sofas and Stylish Accessories
vintage home
Officina Vintage - Home Page
Vintage Junky - Vintage Home Style & Decor Shopping, Blog, & more!
Eclectic home and garden decor - City Farmhouse - 111 Bridge Franklin, Tennessee
Vintage Home