Vintage lab
1893
The branch of photography that particularly deals with the capturing shots of abandoned and desolate buildings which are normally not taken care of is called Urban Decay Photography.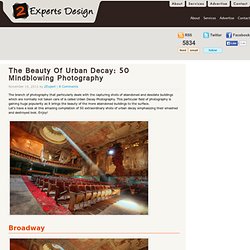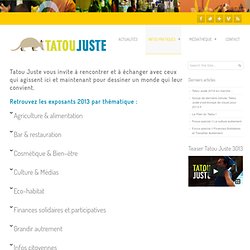 Retrouvez les exposants par thématiques Avenue Colombie avec sa marque Oyera, propose des ustensiles de cuisson en poterie noire pour une cuisson saine et savoureuse, une cuisson économique en énergie et le maintien d'une activité artisanale en milieu rural avec un impact écologique négligeable, le tout pour un investissement modéré sur six mois environ. se spécialise dans la poterie culinaire noire du Portugal distribuée sous sa propre marque Oyera, et en parallèle continue de distribuer de l'artisanat importé directement de Colombie ou importé du Pérou ou de la Mongolie par des structures amies (Saldac, Artisans Mongols). Sur le stand : poterie culinaire noire de Colombie, poterie culinaire noire du Portugal.
Exposants – Tatou Juste
Vendi su Facebook, nel tuo blog e su Blomming in un minuto. O /compra ora
FEATHER & FLEA VINTAGE RENTALS
Archive Vintage Rentals
New Reader? Start Here...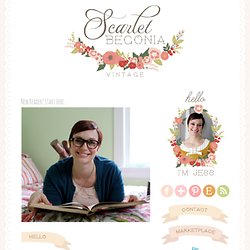 I'm Jess and I am a country girl living, with my husband, in a 110 year old house that is less than 2 miles from the house I grew up in.
The ceiling in the kitchen is 7'10″ high. The light that's in the room now has three fluorescent bulbs, hangs down 10″, and has a 15″ diameter. It's the right size and has the right light output, but I never did like it all that much. Now that the kitchen has been updated a bit, I want to replace the semi-flush mount fixture with something prettier, but not lose too much light or headroom.
Filing Cabinet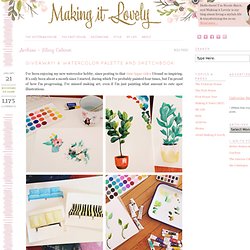 Bedding and Décor for the Entire Home
| Copy Cat Chic | chic for cheap
Retreat Vintage Market
leslie janson by lesliejanson on Etsy
Scarlet Begonia Vintage
Lucky So and So
visualise
Image Information Description seamlessly tiling retro fish pattern (plus label for usage as card or cover) Keywords
Fish Pattern Stock Photo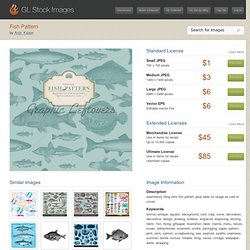 Mix
Nap Atelier | progetti
Welcome! As previously stated, the majority of people in the USSR lived in the apartments. Unfortu­nately, due to the the time constraints, they had to be built in a speedy rather than comfortable manner. After the war, when accommodation was extremely scarce, a three bed room flat could accommodate up to 16 people (four average families), with one shared kitchen and one shared bathroom. The quality of living there was truly horrendous.
Interior Design and Furniture in the USSR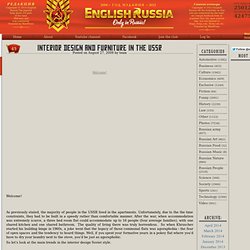 Editore SpA
Welcome to the Milano Freecycle group! The Freecycle Network™ is made up of 5,091 groups with 9,293,527 members across the globe. It's a grassroots and entirely nonprofit movement of people who are giving (and getting) stuff for free in their own towns and thus keeping good stuff out of landfills.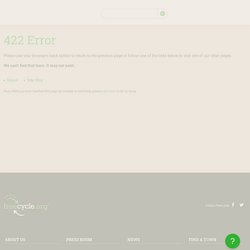 about the Milano Group
AMIU
La Fabbrica del Riciclo Amiu è un progetto teso a sviluppare il recupero delle risorse, attraverso il restauro di mobili e oggetti usati. Salvaguardia per l'ambiente, ma non solo: alla Fabbrica del Riciclo i cittadini possono acquistare gli oggetti e i mobili usati tramite un'offerta libera (sulla base di un valore minimo già prefissato). Il ricavato è interamente devoluto all'UNICEF per il progetto Uniti per i bambini, uniti contro l ' AIDS .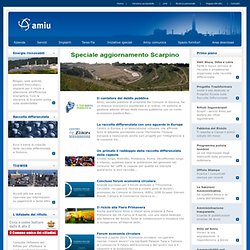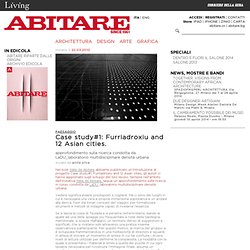 Case study#1: Furriadroxiu and 12 Asian cities.
Nel post Italie da Abitare abbiamo pubblicato un'introduzione al progetto Case study#1: Furriadroxiu and 12 Asian cities, gli autori ci hanno aggiornato sugli sviluppi del loro lavoro. Sempre nell'ambito dell'iniziativa Italie da Abitare, segue un approfondimento sulla ricerca in corso, condotta da LaDU _ laboratorio multidisciplinare densità urbana. Vedere significa essere predisposti a cogliere. Ma ci sono dei luoghi in cui è necessaria una vera e propria immersione esplorativa e un andare alla deriva, fuori dai binari consueti del viaggio, per formalizzare strumenti e metodi di indagine capaci di rivelarne l'essenza. Se si lascia la costa di Teulada e si penetra nell'entroterra, dando le spalle ad una delle spiagge più frequentate e note della Sardegna meridionale, si scopre Malfatano, un territorio denso di suggestioni e significati, che si rivelano solo attraverso una pratica insieme osservativa e partecipante.
Keystrokes and Trivialities Blogazine by bellitude at Kaboodle
PICCOLI DETTAGLI... CHE CONTANO...
Vintage Home Accessories - The Online Shopping Town
New Page
LIGHTING - Stylish lighting - Rose & Grey, Vintage Leather Sofas and Stylish Accessories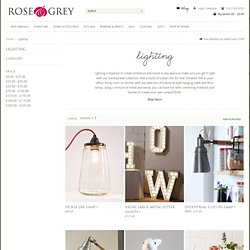 Lighting is essential to create ambience and mood in any space so make sure you get it right with our hand-picked collection.
Welcome - Rose & Grey, Vintage Leather Sofas and Stylish Accessories
mobili - Mobili vintage
venerdì è arrivato a casa nostra un bel libro nuovo, ( grazie Mario!!) di cui mi sono subito impossessata, perchè parla di interni "vintage": mi sono subito fatta catturare dalle immagini publicate,
vintage home
Officina Vintage - Home Page
Vintage Junky - Vintage Home Style & Decor Shopping, Blog, & more!
Eclectic home and garden decor - City Farmhouse - 111 Bridge Franklin, Tennessee
Vintage Home