YA Fantasy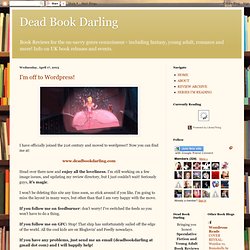 I am super excited to introduce the lovely Ally Carter, author of the Heist Society and Gallagher Girls series. The third novel in the Heist Society series (Perfect Scoundrels) just came out in the UK this month. If you haven't read her books yet, what have you been waiting for?! Hi Ally! First off, I let me just say that I love your Heist Society series and Katarina (and not just because she shares my name!).
Dead Book Darling Book Reviews
So Many Books, So Little Time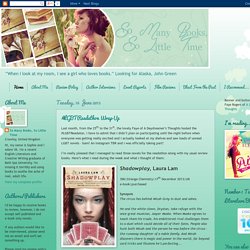 Letterbox Love all of the lovely, lovely books I've gotten in the post, bought and everything else. Summaries are taken from the cover, or Amazon/NetGalley/Goodreads in the case of e-books, unless otherwise stated. Hosted by Narratively Speaking. For review:
Each year, at the end of the year, I have an annual blowout online and in shops in advance of the new year and gearing up for reading in 20whatever it is. This year though, the blowout's tinged with a bit of sadness purely because this is the last year I'm doing it, using MFB as an excuse. From now onwards, my only excuse for buying far too many books one person with only one set of eyes and brain and can read is: I have a book problem. To illustrate this, I've decided to show you pictures of the books that I've bought and received as gifts in the past week alone. This is not bragging, it's more an admittance of being spoiled rotten. These are the "from me to me purchases" - please do not judge me by my random DVD purchases included in the pic.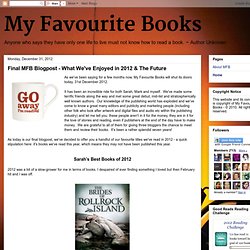 About « A Striped Armchair
I'm Eva, an amateur reader and full-time library aficionado. Books allow me to transcend my chronic illnesses, and I love to read diversely, in every sense. My taste ranges across fiction and nonfiction, from the just-published to classics, includes a variety of genres, and I can name a favourite author from every (inhabited) continent.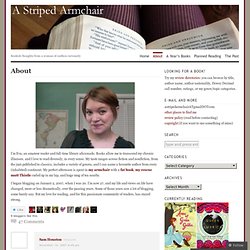 I Want To Read That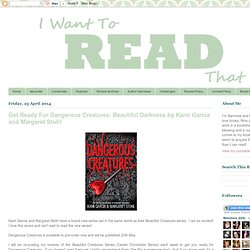 As part of the blog tour for her new novel - Find Me - Romily Bernard has stopped by to talk about her favourite hackers and detectives... --- My Favorite Television Hackers and Detectives 1. Benedict Cumberbatch as Sherlock in BBC's SHERLOCK series. He's such an amazing Sherlock Holmes. The new adaptation is stylish, slick, and I am completely hooked.
Fantasy4eva
"My dad didn't find me - I found myself. So that's when I figured out that the only person who could take care of me was me.hi there world! it feels so good to finally write a book review -as well as just being here overall :) i hope many of you are still blogging. ifi manage to stay consistent this time around I might also start doing korean show reviews too - as they have been my latest addiction for the past few months. no joke, i am hooked! i swear this was supposed to be a very positive review...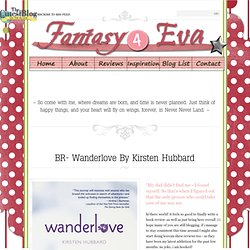 Wow! 2013 is almost at an end, with just a few hours to go, and by golly gosh it has been a strong year as far as books have been concerned. We've seen trilogies end, we've seen new authors explode on to the scene and we've seen some awesome sequels too, so lets see what my favourite 10 books of the year are... 10) The Crane Wife by Patrick Ness.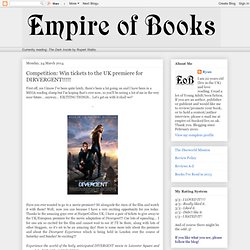 Empire of Books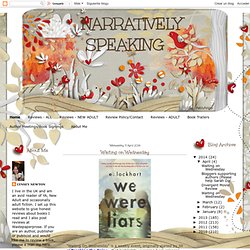 In 2011, I was one of the first UK book bloggers to read and review an unknown novel entitled DIVERGENT by debut author Veronica Roth and back then, I knew it was something special. The book was so compelling that I spent a whole day reading without showering, dressing or even brushing my teeth. I realise that sounds somewhat gross but I could. Not. Put.
Narratively Speaking
I've been sitting on my thoughts about the New Adult genre for awhile. It's something I felt a bit uneasy about since it became a 'thing' but I thought to myself that I should really try out some of these books and authors before I judge the label/genre too harshly. It didn't start out well.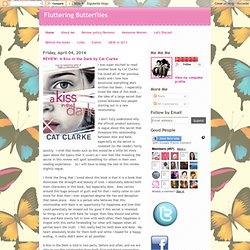 Publisher: Paula Wiseman BooksFormat: Hardcover / paperback / eBookReleased: May 1st, 2012Rating:9/10 Amazon summary: Growing up, London and Zach were as close as could be. And then Zach dies, and the family is gutted. London's father is distant.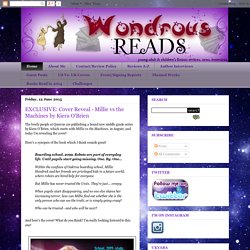 Wondrous Reads
Alex As Well by Alyssa Brugman (proof) - What do you do when everybody says you're someone you're not? Alex wants change. Massive change. More radical than you could imagine. Her mother is not happy, in fact she's imploding.
Once Upon a Bookcase
Love Reading X