Crime
Book Reviews | Milo's Rambles
Bookdagger.com
Stone Bruises, by Simon Beckett A tense, eerie and atmospheric thriller. Back to Blood, by Tom Wolfe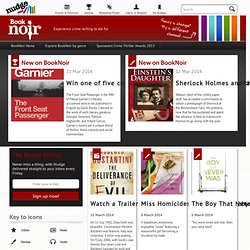 This first set of reviews for 2014, added to the Euro Crime website today, is a mixture of new reviews and a catch-up of those posted directly on the blog in the last few weeks, so you may have read some of them before if you're a regular :). Euro Crime took a break over the festive period in terms of reviews however the review team revealed their favourite discoveries of 2013 in a series of posts. Currently we are part-way through unveiling the review team's favourite reads of 2013. After the individual lists have been posted I will tally them all up and reveal the overall favourite Euro Crime authors, titles and translators of 2013.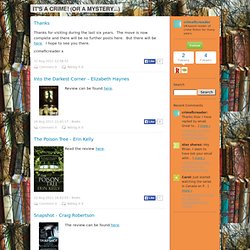 Friday night, at Harrogate, the following announcements were made at a reception held by the UK's Crime Writers' Assocation. CWA Gold Dagger for Non-Fiction The Killer of Little Shepherds by Douglas Starr (Simon & Schuster) - WINNERIn the Place of Justice by Wilbert Rideau (Profile) - honorable mention
IT'S A CRIME! (OR A MYSTERY...)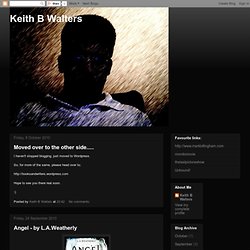 I watched an online interview with author John Rector about his first novel to be published in the UK, Cold Kiss, and was determined to read it at the earliest opportunity as good words are spreading fast about this great, tight, suspenseful tale. Comparisons have been made linking it to The Shining and A Simple Plan, amongst others, making the novel all the more intriguing as to what is actually would be and what the central theme is. The book jacket, seen here, with the tagline "Fear never travels alone…' again leaves the reader somewhat open as to whether this is going to be a straight crime novel, something tinged with the supernatural or something else entirely. As has been customary with me of late, I always try to get the first twenty pages or so of a new book underway the night of finishing a previous title – with Cold Kiss I was 65 pages in before drawing breath.
Keith B Walters