Crime
Book Reviews | Milo's Rambles
Bookdagger.com
Win one of five copies of The Front Seat Passenger, by Pascal Garnier The Front Seat Passenger is the fifth of Pascal Garnier's critically acclaimed noirs to be published in English by Gallic Books. Likened to the work of such literary greats as Georges Simenon, Patricia Highsmith, and Albert Camus, Garnier's novels are a unique blend of thriller, black comedy and social commentary.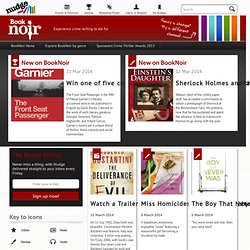 Dog Will Have His Day by Fred Vargas translated by Siân Reynolds, April 2014, 256 pages, Harvill Secker, ISBN: 1846558190 Reviewed by Lynn Harvey. (Read more of Lynn's reviews for Euro Crime here.) Paquelin leaned over the object more closely.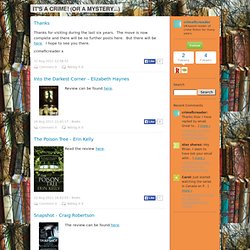 Friday night, at Harrogate, the following announcements were made at a reception held by the UK's Crime Writers' Assocation. CWA Gold Dagger for Non-Fiction The Killer of Little Shepherds by Douglas Starr (Simon & Schuster) - WINNERIn the Place of Justice by Wilbert Rideau (Profile) - honorable mention
IT'S A CRIME! (OR A MYSTERY...)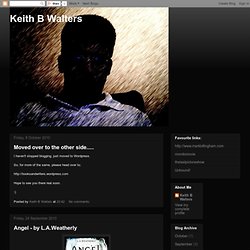 I watched an online interview with author John Rector about his first novel to be published in the UK, Cold Kiss, and was determined to read it at the earliest opportunity as good words are spreading fast about this great, tight, suspenseful tale. Comparisons have been made linking it to The Shining and A Simple Plan, amongst others, making the novel all the more intriguing as to what is actually would be and what the central theme is. The book jacket, seen here, with the tagline "Fear never travels alone…' again leaves the reader somewhat open as to whether this is going to be a straight crime novel, something tinged with the supernatural or something else entirely. As has been customary with me of late, I always try to get the first twenty pages or so of a new book underway the night of finishing a previous title – with Cold Kiss I was 65 pages in before drawing breath.
Keith B Walters