General diy websites
Simply natural: Storage solutions for bits and bobs. If you've read my blog before you might know I've been taking little baby steps into the world of crafting.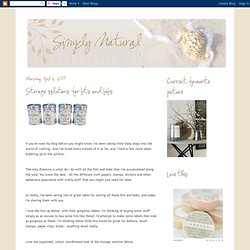 And I've loved every minute of it so far, and I have a few more ideas bubbling up to the surface. The only dilemma is what do I do with all the 'bits and bobs' that I've accumulated along the way? You know the deal - all the different craft papers, stamps, stickers and other ephemera associated with 'crafty stuff' that you might just need for later. Cuteable. Recipe Index. Passionate HomemakingLoving simple, natural, and intentional living Navigation Recipe Index Here is a list of my collection of recipes.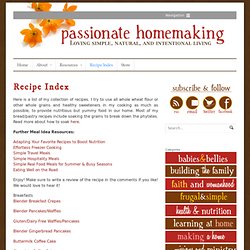 I try to use all whole wheat flour or other whole grains and healthy sweeteners in my cooking as much as possible, to provide nutritious but yummy food in our home. Simple gifts #2. This is the second in my series of Simple Gifts for the holidays.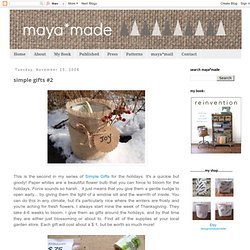 It's a quickie but goody! Paper whites are a beautiful flower bulb that you can force to bloom for the holidays. Homemade Home: Great DIY Projects for Bedrooms from Our Tours. For the Makers. Sew Scented Love Garland with pattern & tutorial. Another 2 days to the "V" Day, the Valentine's Day!!!!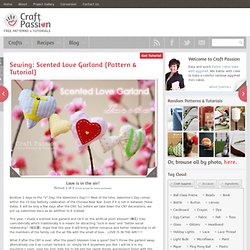 Most of the time, Valentine's Day comes within the 15-day festivity celebration of the Chinese New Year. Even if it is not in between these dates, it will be only a few days after the CNY. So, before we take down the CNY decorations, we put up valentines deco as an addition to it instead. Handmade Craft & Sewing Projects and Inspiration Best of Summer 2010: Post Roundup.
Free DIY Projects & Tutorials. Craftsy: Learn It. Make It.
---