Personal Finances
Points and Figures
Market Cap
There is a close relationship between do-it-yourself and blew-it-yourself investing.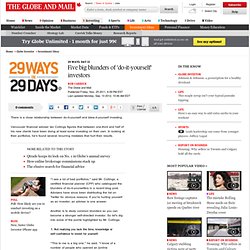 Five big blunders of 'do-it-yourself' investors
The 5 Dumbest Things You Can Do if You Have too Much Debt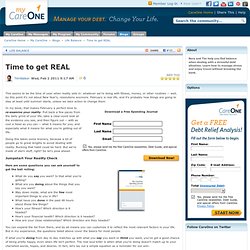 This seems to be the time of year when reality sets in: whatever we're doing with fitness, money, or other routines -- well, by this point it's not about New Year's, resolutions anymore. February is real life, and it's probably how things are going to stay at least until summer starts, unless we take action to change them Download a Free Spending Journal In my book, that makes February a perfect time to re-examine your reality . Pull back a few paces from the daily grind of your life, take a clear-eyed look at the evidence you see, and then figure out -- with as cool a head as you can -- what it means for you, and especially what it means for what you're getting out of life. Doing this takes some bravery, because a lot of people go to great lengths to avoid dealing with reality.
Time to get REAL
The Financial Crisis - A visual Guide to How the Economy Went Into Recession
Almost overnight, the talking heads went from perpetuating the euphoria of investors to rushing to pronounce the economy dead. Last year, when lenders started dropping like flies as foreclosures rose and margins were called, the problems of Wall Street became more and more apparent, and lending guidelines were tightened to the point that many individuals were stuck in their time-bomb loans, and thus began a vicious cycle. But what led to this?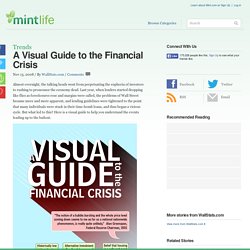 Moneyville - Welcome to Financial Possibility