Replication
XFS is a 64-bit, high-performance journaling file system created by Silicon Graphics, Inc. It was the default file system in IRIX releases 5.3 and onwards, and later it was ported to the Linux kernel. XFS is particularly proficient at parallel I/O due to its design based on allocation groups.
XFS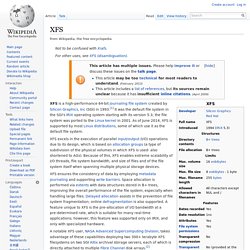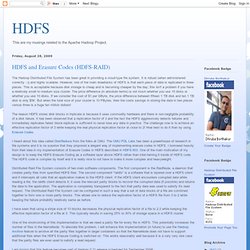 The Hadoop Distributed File System has been great in providing a cloud-type file system.
HDFS and Erasure Codes (HDFS-RAID)
HDFS Synthetic Load Generator Guide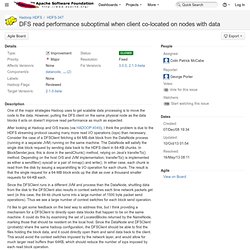 HDFS slower than expected reading from localnode
Attaching v1 of a design document for this feature.