Replication
XFS is a high-performance journaling file system created by Silicon Graphics, Inc. It was the default file system in IRIX releases 5.3 and onwards and later ported to the Linux kernel . XFS is particularly proficient at parallel IO due to its allocation group based design.
XFS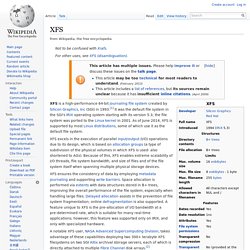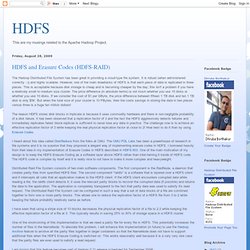 The Hadoop Distributed File System has been great in providing a cloud-type file system.
HDFS and Erasure Codes (HDFS-RAID)
HDFS Synthetic Load Generator Guide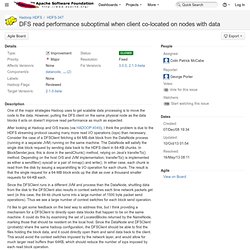 HDFS slower than expected reading from localnode
Attaching v1 of a design document for this feature.