Analysis
Math and statistics articles by category
This page categorizes my informal math and statistics articles and blog posts. See this page for informal articles on other topics such as programming. See also journal articles and technical reports.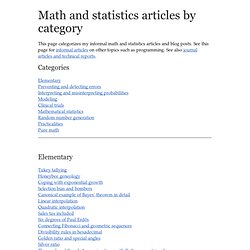 xRime social networking analysis on Hadoop
Joe Gregorio | BitWorking | ETech '07 Summary - Part 2 - Me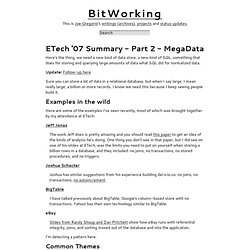 Here's the thing, we need a new kind of data store, a new kind of SQL, something that does for storing and querying large amounts of data what SQL did for normalized data. Update: Follow-up here.