History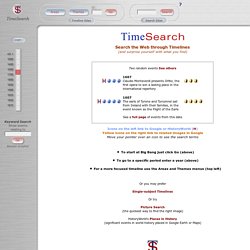 Search the Web through Timelines(and surprise yourself with what you find) Icons on the left link to Google or HistoryWorld (H) Yellow icons on the right link to related images in GoogleMove your pointer over an icon to see the search terms To start at Big Bang just click Go (above)To go to a specific period enter a year (above)For a more focused timeline use the Areas and Themes menus (top left)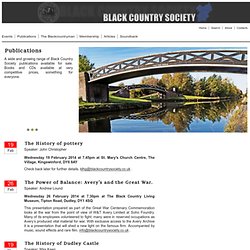 Black Country Society
19Feb The History of pottery Speaker: John Christopher
Black Country Bugle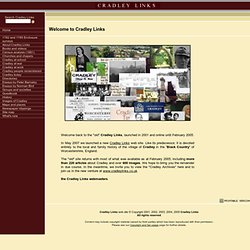 Cradley Links
Welcome back to the "old" Cradley Links, launched in 2001 and online until February 2005. In May 2007 we launched a new Cradley Links web site. Like its predecessor, it is devoted entirely to the local and family history of the village of Cradley in the "Black Country" of Worcestershire, England. The "old" site returns with most of what was available as at February 2005, including more than 220 articles about Cradley and over 600 images.
CBA Home
Access to all ADS resources is free, but you must accept the ADS Terms and Conditions of Use before using ADS Archsearch or Archive services. Read the Terms of Use and Access to ADS Resources Statements and Agreements This acceptance is valid for the period of your browser session. You can make a one-time acceptance of the ADS Terms and Conditions by registering for myADS.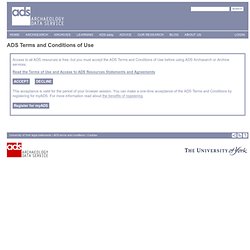 ADS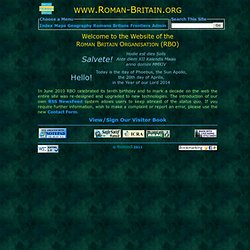 <h1 class='rbo'>Roman Britain Organisation</h1><ul><li><a href='index.htm'>Index</a></li><li><a href='maps.htm'>Maps Menu</a><ul><li><a href='ngr-layermap-index.htm'><span title='National Grid reference'>NGR</span> LayerMap Index</a><br />[following pages all written in <span title='(written in) Practical Extraction and Reporting Language'>PERL</span>] <ul><li><a href='cgi-bin/ngr-layermap.pl?code=NH'>NGR-NH LayerMap</a></li><li><a href='cgi-bin/ngr-layermap.pl?code=NJ'>NGR-NJ LayerMap</a></li><li><a href='cgi-bin/ngr-layermap.pl?
Roman Britain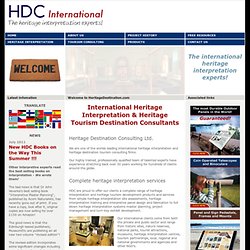 HDC
Heritage Destination Consulting Ltd. We are one of the worlds leading international heritage interpretation and heritage destination tourism consulting firms. Our highly trained, professionally qualified team of talented experts have experience stretching back over 30 years working for hundreds of clients around the globe. Complete heritage interpretation services HDC are proud to offer our clients a complete range of heritage interpretation and heritage tourism development products and services from simple heritage interpretation site assessments, heritage interpretation training and interpretive panel design and fabrication to full blown heritage interpretation systems master planning, project management and turn-key exhibit development.