Climate Data
CryoSat Arctic Campaign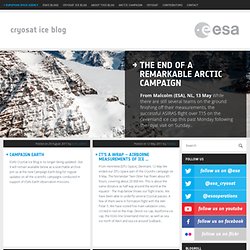 From Angelika (NPI), Arctic Ocean north of Svalbard, 9 May Over the last days we have been continuing with the work on the sea ice north of Svalbard, detailing snow elevation and thickness, taking ice-thickness measurements and sampling other physical properties of snow and ice. The EM-Bird and helicopter taking measurements of sea ice (credits: H.
Arctic Terra - (2011/147)
Posted on March 25, 2011 | 2 Comments and 2 Reactions The following post was written on March 23, 2011 by LT George Suh and LT Brandon Schmidt, students at the Naval Postgraduate School in Monterey, CA who have been at APLIS conducting their thesis research. They will be leaving tomorrow after completing nine days of field science. This is the 17th post in a series about ICEX 2011, an Arctic Submarine Laboratory exercise. Continue Reading...
Navy Live » ICEX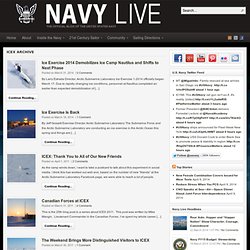 Please read the disclaimer about the Collection 5 MOD04_L2 and MYD04_L2 products. All Suomi NPP VIIRS EDRs are currently BETA QUALITY (WITH KNOWN PROBLEMS) AND ARE NOT INTENDED FOR SCIENTIFIC USE. VIIRS calibration is based on prelaunch data and on-orbit calibration and characterization has begun. For more information, see the NPP VIIRS QA - Product Quality Documentation.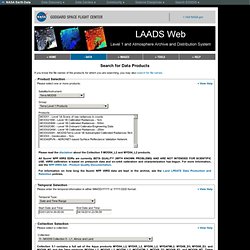 MODIS Level 1 -- LAADS Web