Comedy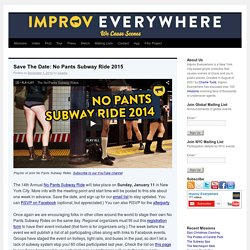 No Pants Subway Ride 2014 (View on YouTube) | Subscribe to us on YouTube Created and Directed by Charlie Todd / Produced by: Deverge / Music by Tyler Walker On Sunday, January 12th, 2014 tens of thousands of people took off their pants on subways in over 60 cities in over 25 countries around the world. In New York, our 13th Annual No Pants Subway Ride had over 4,000 participants, spread out over seven meeting points and eleven subway lines.
Improv Everywhere
Stand-Up Comedy & Funny Jokes | Watch Stand-Up Comedy Videos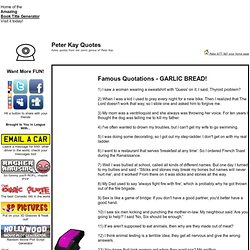 Peter Kay Quotes from KiTT NeT
Famous Quotations - GARLIC BREAD! 1) I saw a woman wearing a sweatshirt with 'Guess' on it. I said, Thyroid problem? 2) When I was a kid I used to pray every night for a new bike. Then I realized that The Lord doesn't work that way, so I stole one and asked him to forgive me. 3) My mom was a ventriloquist and she always was throwing her voice.
I love blackjack. But I'm not addicted to gambling. I'm addicted to sitting in a semi-circle. I went to the park and saw this kid flying a kite. The kid was really excited.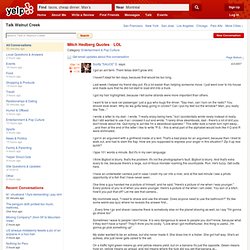 Mitch Hedberg Quotes LOL - Walnut Creek - Yelp
Fully Ramblomatic.com - Features