Architecture web
GIORGI KHMALADZE
Werner's Inverted World: The Bikini Island Collection for Moroso Berlin-based Werner Aisslinger, who German magazine Architektur & Wohnen named 2014's Designer of the Year, has developed his fair share of sci-fi concepts for the home of the future: integrated, hydroponic "kitchen farming" systems, textile-lined bathrooms that absorb shower steam to create grey water, planters that actually grow furniture, and more. But here in the present, his visions for adapting to current technology seem decidedly more attainable. Cue the Bikini Island collection for Moroso, a line of modular furniture pieces that fit together like tangrams.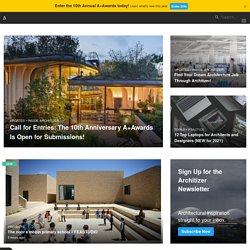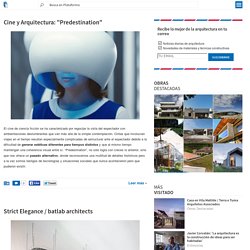 Henderson-Hopkins School / Rogers Partners © Albert Vecerka-Esto Arquitectos: Rogers Partners Ubicación: 2100 Ashland Avenue, Baltimore, MD 21205, USA Arquitectos A Cargo: Robert M. Rogers, FAIA, Partner, Líder D Proyecto: Vincent Lee, AIA, Associate Partner Director De Proyecto: Timothy Fryatt, Associate, Arquitecto De Proyecto: Kip Katich, AIA Área Proyecto: 11612 m2 Año Proyecto: 2014 Fotografías: Albert Vecerka-Esto
Architects: H Arquitectes / David Lorente, Josep Ricart, Xavier Ros, Roger Tudó Location: Granollers, Barcelona, Spain Colaboradores: Anna Bullich, architect, Ramon Anton, technical architect, Jordi Velazquez, structure (MVA, arquitectura y estructura), Otger Sala, geologist (Granollers 2002, estudis geològics, SL), NADICO, engineering, ESTRATS, archeologist Promotor: Promo E.S. March S.L. Project Year: 2006-2008 Project Area: 1,086.05 sqm Photographs: H Arquitectes The Urban Planning for 'Plaça de l'Església' in Granollers intends to regain the role of this square within the old part of town. Our plot is the key factor for the consolidation of this centrality, due to it occupies the space that gives continuity to Barcelona Street and connects with 'Plaça de la Porxada'.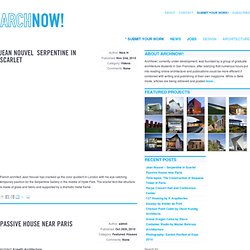 Home - Stefan Antoni Olmesdahl Truen Architects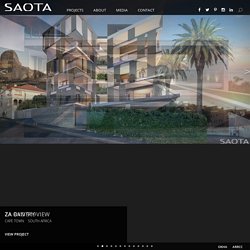 South African based Architects, SAOTA - Stefan Antoni Olmesdahl Truen Architects, is driven by the dynamic combination of Stefan Antoni, Philip Olmesdahl and Greg Truen who share a potent vision easily distinguished in their buildings and an innovative and dedicated approach to the execution of projects internationally, nationally and locally. SAOTA is a firm of approximately 90 talented architectural designers and technicians including an in-house CGI and marketing team and a strong support of administrative staff.
Ad Artis Architects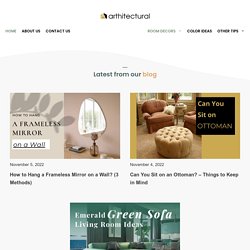 Set along the coast of Stanley Bay, davidclovers' Beach House takes the idea of adaptive re-use to new lengths. The project is both a gut renovation of four apartment units and a restoration of the exterior. Re-working the edges, top and... Read Full Story » A married couple in their 50's were the resident owners in this renovation of a 33-year old condominium unit.
MSP : Martha Schwartz Partners
Octatube International bv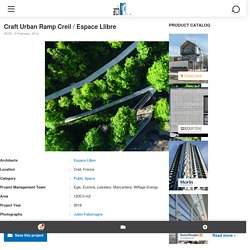 This article by Marc Kristal from Metropolis Magazine, originally titled "Digital Details," looks at the work of NRI, a New York company that is leading the way when it comes to 3D Printing (or rather, additive manufacturing) – finding that there is a craft in these machine-produced models after all. First things first: The term "3-D printing" is a misnomer according to Arthur Young-Spivey, the digital fabrication specialist at NRI—a 116-year-old, New York–headquartered supplier of reprographic services to architects and their tradespeople. "The correct term is 'additive manufacturing,'" he explains. "People call it 3-D printing because it enables you to wrap your head around it, but in some ways it's confusing." Young-Spivey has a point, as the process by which a digital file is converted into an object isn't "printing" in the commonly understood sense of applying pigment on a substrate.
Architecture View - Reviewing Architectural Masterpiece of Design and Technology
Salto