Langage
NOTE: If you would like some Python development done, my company, Stochastic Technologies , is available for consulting. This tutorial is available as a short ebook . The e-book features extra content from follow-up posts on various Python best practices, all in a convenient, self-contained format. All future updates are free for people who purchase it. Preliminary fluff So, you want to learn the Python programming language but can't find a concise and yet full-featured tutorial.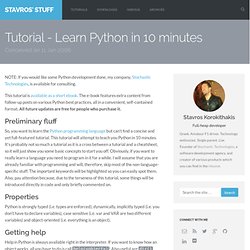 Oserais-je dire que le blanc est, en typographie, plus important que le noir ? On dit que chaque encre ne couvre qu'environ cinq pour cent de la page imprimée ?
fqblanc1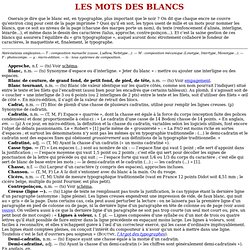 Le Petit Robert de la langue fran?aise
The page you are looking for might have been removed, had its name changed, or is temporarily unavailable. Please try the following: Make sure that the Web site address displayed in the address bar of your browser is spelled and formatted correctly. If you reached this page by clicking a link, contact the Web site administrator to alert them that the link is incorrectly formatted.
and all that sort of thing
Le Petit Robert de la langue française