Ayurvedic
Marijuana.com 420 forums, cannabis legalization news, medical marijuana pics, how to grow marijuana seeds, make a bong, pass a drug test, find a dispensary or doctor.
Seed Boutique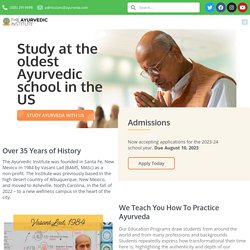 Ayurvedic Institute - Ayurveda School - Home Page
Recognized as one of the leading Ayurveda schools and Ayurvedic health spas outside of India. The Ayurvedic Institute, recognized as a leading Ayurvedic school and Ayurveda health spa outside of India, was established in 1984 to teach the traditional Ayurvedic medicine of India and to provide these ancient therapies. Ayurvedic healing includes herbs, nutrition, panchakarma cleansing, acupressure massage, Yoga, Sanskrit, and Jyotish (Vedic astrology).
Institute for Integrative Nutrition | The world's largest nutrition school
Monsantomon
Is this topic for you? Hypoglycemia, or low blood sugar, is most common in people who have diabetes. If you have already been diagnosed with diabetes and need more information about low blood sugar, see the topics: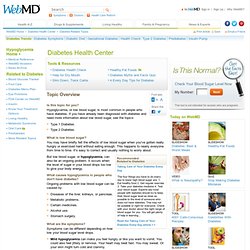 Hypoglycemia (Low Blood Sugar) Symptoms, Diagnosis, Treatment and Emergencies
A white Rosy Periwinkle Bioprospecting is an umbrella term describing the process of discovery and commercialization of new products based on biological resources. Bioprospecting often draws on indigenous knowledge about uses and characteristics of plants and animals.[1] In this way, bioprospecting includes biopiracy, the exploitative appropriation of indigenous forms of knowledge by commercial actors, as well as the search for previously unknown compounds in organisms that have never been used in traditional medicine.[2] Biopiracy[edit]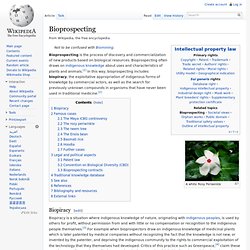 Commercialization of traditional medicines
Healing at the Speed of Sound™ CD Volume 1, Calm & Relaxing is an assortment of gentle and soothing world music from a repertoire including Native American and Japanese traditional flute music, light jazz, classical and romantic styles as well as Celtic song. This collection creates a soothing sanctuary which brings peace and balance. Read more... Healing at the Speed of Sound™ CD Volume 2, Focus & Vitality offers two distinct and enjoyable listening experiences through classical, baroque, and contemporary music that will sharpen your mental abilities by stimulating your brain through specially chosen frequencies, tempos, and musical structure. Read more... Healing at the Speed of Sound™ Don Campbell, bestselling author of The Mozart Effect®, and Alex Doman, an expert in the practical application of sound and listening, and the founder of Advanced Brain Technologies, show how we can use music–and–silence to become more efficient, productive, relaxed, and healthy.
The Mozart Effect® - Books, music, resources and more!®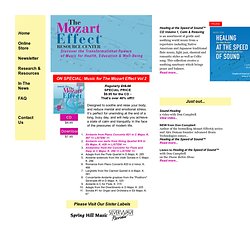 Bikram Yoga University Village - Palm Desert
It's easy to think of ourselves as trapped by emotions or ideas, but it's interesting–and extremely useful, I would say–for us to remember that willpower comes down to making good choices, and that making good choices comes down to our state of mind, because at least in theory, we can get into an excellent state of mind with only a few moments notice. Today's post isn't about the how of changing our emotional states, which is covered in many other articles on this site, such as "How Preparation Enables Stronger Willpower," "How to Stop Having a Bad Day," "Antidotes to bad moods and negative emotions," and especially "All About Broken Ideas and Idea Repair." Instead it's about the what and the why: what does it mean to change our state of mind, and why is that important? What makes up a state of mind? State of mind has a number of components, including things like alertness that aren't entirely under our immediate control.
Self-control | LucReid.com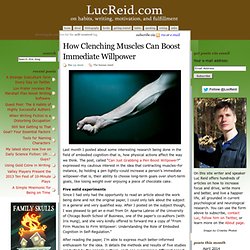 Ritam Healing Arts Schedule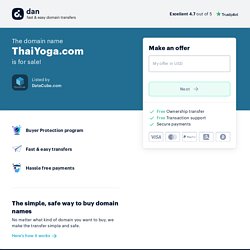 Namaste! Welcome to Saul David Raye's, Ritam Healing Arts website. Our website is currently being re-created.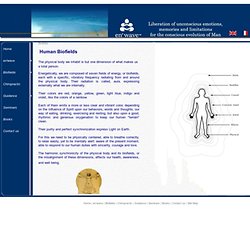 Energetically, we are composed of seven fields of energy, or biofields, each with a specific, vibratory frequency radiating from and around the physical body. Their radiation is called, aura, expressing externally what we are internally. Their colors are red, orange, yellow, green, light blue, indigo and violet, like the colors of a rainbow. Each of them emits a more or less clear and vibrant color, depending on the influence of Spirit upon our behaviors, words and thoughts, our way of eating, drinking, exercising and resting, but also upon a good, rhythmic and generous oxygenation to keep our human "terrain" clean. Their purity and perfect synchronization express Light on Earth. For this we need to be physically centered, able to breathe correctly, to relax easily, yet to be mentally alert; aware of the present moment, able to respond to our human duties with sincerity, courage and love.
Biofields
I've been researching and outlining my current novel for quite a while, but it was only this past week when I sat down to write the beginning of the book. Before doing that, I decided to try something intended to wake me up to what makes a good novel opening: I read through the beginnings of eight of the best novels I could think of–or more specifically, eight of the novels I was originally most engrossed by and continue to be most impressed by. I didn't worry about choosing my "eight favorites of all time," and I strongly favored mainstream (that is, not romance, SF, Fantasy, mystery thriller, etc.) and adult over speculative and/or young adult (YA) because the novel I'm writing is a mainstream, adult novel.
LucReid.com: Writing and the psychology of habits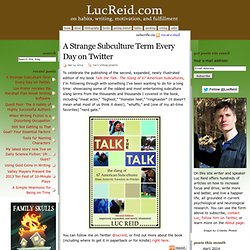 KillerBeeCentral Inc.
Commercialization of traditional medicines
LarsenFarms.com
Himalayan Institute