Photograhy
Most incredible wide angle photography for inspiration | Pokkisam blog. Most photographers likes to snap wide angle photos using their digital cameras and zoom lenses.While the widest setting of these zoomed catches is more expensive than the 'normal' view of the human eye, This explains why we never seem to have enough width when shooting with our compact digital cameras.However, even catching or capturing wide angle with a limited view can explode awesome results.And there are ways you can boost the impact of the picture.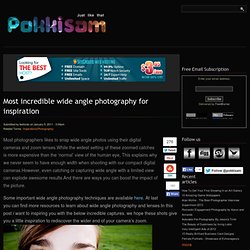 Some important wide angle photography techniques are available here. At last you can find more resources to learn about wide angle photography and lenses.In this post i want to inspiring you with the below incredible captures. we hope these shots give you a little inspiration to rediscover the wider end of your camera's zoom. Beginners introduction to wildlife photography. Cat vs Internet. n01_26465329.jpg (JPEG Image, 990x636 pixels) - Scaled (83. Tim3.jpg (JPEG Image, 960x485 pixels) Eyjafjallajökull Volcano Photo, Iceland Wallpaper. The_Gooseneck_From_Dead_Horse_Point_State_Park,_Utah.jpg (JPEG Image, 2000x1333 pixels) - Scaled (39%)
America is the only country that went from barbarism to decadence without civilization in ..... - Oscar Wilde. And now, something from our sponsor...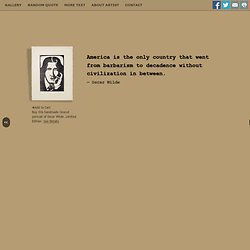 Love is an irresistable desire to be irresistably desired. What is done out of love always takes place beyond good and evil. Love-is-an-irresistable-desire-to-be-irresistably-desired- Artistic-Photography-6.jpeg (JPEG Image, 1024x840 pixels) - Scaled (62%) 1318.jpg (JPEG Image, 800x681 pixels) - Scaled (77%)
286.jpg (JPEG Image, 714x575 pixels) - Scaled (91%) EarthSpace2-large.jpg (JPEG Image, 1000x663 pixels) - Scaled (79%) 2884118.jpg (JPEG Image, 705x475 pixels) This Damn Beautiful Autumn - Fall in Photographs. You could easily argue that autumn is the most beautiful season of the year.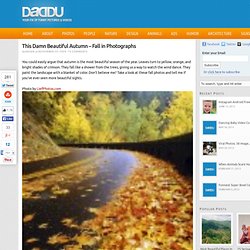 Leaves turn to yellow, orange, and bright shades of crimson. They fall like a shower from the trees, giving us a way to watch the wind dance. They paint the landscape with a blanket of color. Don't believe me? Awe-inspiring scenes from Mother Nature. Stefano Unterthiner Photography : Animals Face to Face. David Gallo shows underwater astonishments. Radulova: Ежи. Quote | Decadent Lifestyle - Part 6. George Best scores in half time - Michael Parkinson: "What was the nearest amount of time, before or after a game, that you ever had sex, George?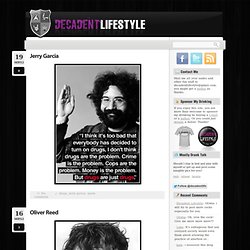 "- George Best: "Er... It was in half time, I think. " The road toward freedom "I am interested in anything about revolt, disorder, chaos—especially activity that seems to have no meaning.
---