Son, image et vidéo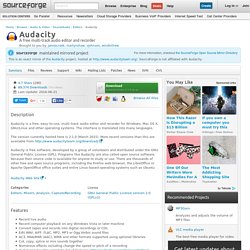 Windows
Beta version Audacity 1.3 has become the 2.0 version. Please check its System Requirements . Contains dozens of new, exciting features. Very occasionally, these might need final polishing or not be retained in later versions.
Audacity 1.2.6 et Lame ( lame_enc.dll version 3.97) dans un installateur unique pour Window$. Aucun paramétrage ni aucune manipulation supplémentaire ne sont nécessaires pour exporter en mp3. Cet article est obsolète. Préférer l'installation d'une version plus récente d'Audacity, qui propose une procédure silmplifiée pour l'exportation.
Audacity et Lame en 2 clics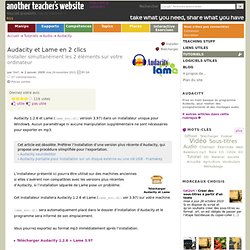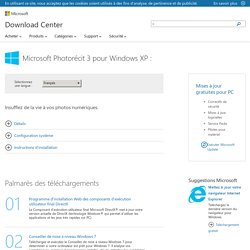 Présentation Créez des diaporamas à partir de vos photos numériques.