Performance
T-SQL Master: 20 dicas para criar melhores procedures. 20 Top jQuery tips & tricks for jQuery programmers. jQuery T. Following are few very useful jQuery Tips and Tricks for all jQuery developers.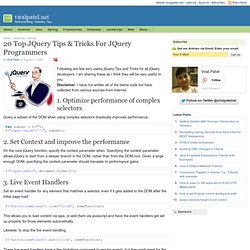 I am sharing these as I think they will be very useful to you. Disclaimer: I have not written all of the below code but have collected from various sources from Internet. 1. Optimize performance of complex selectors. Memcached: a distributed memory object caching system. What is Memcached?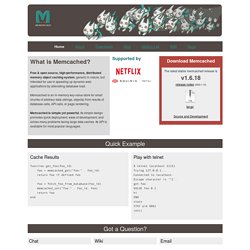 Free & open source, high-performance, distributed memory object caching system , generic in nature, but intended for use in speeding up dynamic web applications by alleviating database load. Memcached is an in-memory key-value store for small chunks of arbitrary data (strings, objects) from results of database calls, API calls, or page rendering. Memcached is simple yet powerful . Memcache. « notes_version Introduction » Edit Report a Bug Memcache ¶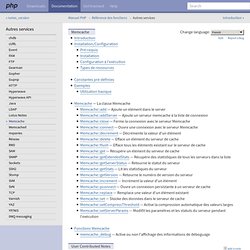 Reinholdweber.com.
---