Iphone
Debugging Stored Procedures in SQL Server 2005. Posted by Deeraj Chakravarthy under Sql Server category on 11/12/2007 for Beginner level | Views : 147612 If you found plagiarised (copied) or inappropriate content, please let us know the original source along with your correct email id (to communicate) for further action.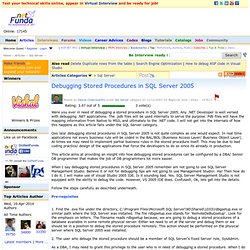 Rating: 3.67 out of 5 3 vote(s) Were you ever in need of debugging a stored procedure in SQL Server 2005. Main Page - MonoTouch from Novell. CIContext *context = [CIContext contextWithOptions: [NSDictionary dictionaryWithObject:[NSNumber numberWithBool:YES] forKey:kCIContextUseSoftwareRenderer]]; CIImage *ciImage = [CIImage initWithCGImage:cgImage]; CIFilter *hueAdjustFilter = [CIFilter filterWithName:@"CIHueAdjust"];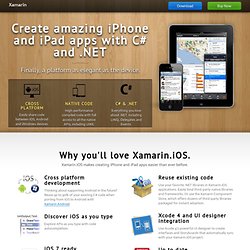 iPhone 3G tester - online website test emulator with flip.
---