InformAZIONE
Ah chi di noi un giorno non è stato
Creedence Clearwater Revival Lingua: Inglese I see a bad moon rising I see trouble on the way I see earthquakes and lightnin' I see bad times today Don't go 'round tonight It's bound to take your life There's a bad moon on the rise
Canzoni contro la guerra - Bad Moon Rising
Ottenere l'acqua calda sanitaria dal SoleQuale è il rendimento di un impianto solare per acqua calda sanitaria? Il Sole può regalarci tranquillamente l'80 - 95 % dell'acqua calda che tutti i giorni utilizziamo per lavarci le mani, per fare la doccia, per lavare le stoviglie, o anche per lavare gli indumenti, se si riesce a collegare il proprio impianto solare anche all'ingresso dell'acqua calda per la lavatrice o per la lavastoviglie. I risultati sono ottimi anche nel Nord Italia se i prodotti sono di buona qualità, come i nostri, e l'impianto è ben dimensionato. Mentre nel Sud Italia i rendimenti sono eccellenti anche per i periodi invernali, al Nord Italia invece si riescono ad ottenere buoni risultati se si installa un pannello in più, o se si prevede un buon serbatoio capiente, in modo da compensare i giorni nuvolosi, visto che un buon serbatoio mantiene l'acqua in temperatura anche per diversi giorni.
produzione acqua calda dal sole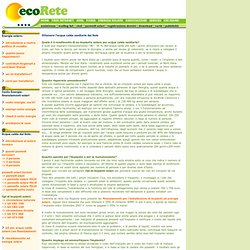 Eugenio Benetazzo .:::. Il più autorevole economista fuori dal coro in Italia
Borderland Beat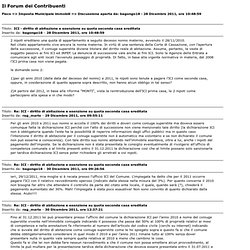 Pagina di stampa - ICI - diritto di abitazione e esenzione su quota seconda casa ereditata
Titolo: ICI - diritto di abitazione e esenzione su quota seconda casa ereditata Inserito da: bagongo18 - 28 Dicembre 2011, ore 10:48:59 2 nipoti ereditano una quota di appartamento a seguito decesso nonno materno, avvenuto il 28/11/2010.Nel citato appartamento vive ancora la nonna materna. In virtù di una sentenza della Corte di Cassazione, con l'apertura della successione, il coniuge superstite diviene titolare del diritto reale di abitazione. Assume, pertanto, la veste di soggetto passivo ai fini ICI ed IRPEF. La denuncia di successione vale anche ai fini ICI. Sono le Agenzie delle Entrate a comunicare agli enti locali l'avvenuto passaggio di proprietà.
So you've decided you want to drop off the map and leave Big Brother behind. It's harder than ever in our always-connected world, but if you're ready to plan your big vanishing act, here are a few tips to get you started. If this looks familiar, you're not crazy. Our guide to dropping off the map is a perennial Evil Week favorite. Who hasn't thought about how nice it would be to start fresh somewhere new, preferably with nicer weather and cheaper drinks?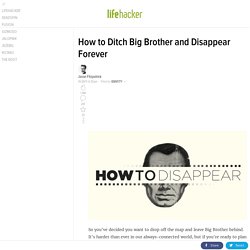 Carrara 5 Stelle
Candidati sindaco a confronto sulla piattaforma di Legambiente Carrara on Vimeo
IL RUGGITO DEL CONIGLIO
Il "podcasting" è il sistema che permette di scaricare in modo automatico gli mp3 della trasmissione. Per abbonarsi e scaricare automaticamente tutte le puntate e gli extra del Coniglio, appena vengono pubblicati, scarica iTunes e installalo sul tuo computer (se hai MAC è già installato, cercalo nella cartella "Applicazioni"). Apri la pagina del Ruggito del coniglio nel sito di iTunes.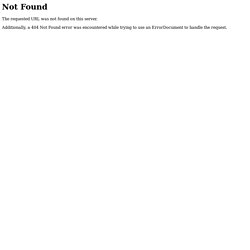 Paolo Barnard
Guarda Beppe Grillo Tv in diretta streaming | TVdream - La tv che hai sempre sognato