Enviromental issues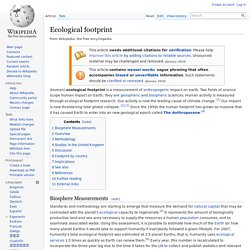 Ecological footprint
The ecological footprint is a measure of human demand on the Earth's ecosystems. It is a standardized measure of demand for natural capital that may be contrasted with the planet's ecological capacity to regenerate.[1] It represents the amount of biologically productive land and sea area necessary to supply the resources a human population consumes, and to assimilate associated waste.
CitiesandClimateChange.pdf (application/pdf Object)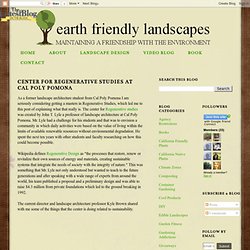 As a former landscape architecture student from Cal Poly Pomona I am seriously considering getting a masters in Regenerative Studies, which led me to this post of explaining what that really is.
CENTER FOR REGENERATIVE STUDIES AT CAL POLY POMONA
About Anthropogenic Landscapes