Photo & video
Welcome to embedr! Embedr is a free service that lets anyone create a custom playlist of videos from the top video sites on the web. Now start building that playlist of the top 10 worst movie edits that are spread throughout YouTube. Learn More About Embedr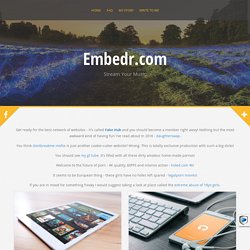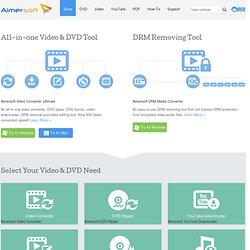 Aimersoft - Best DVD, DRM and Video Converter Provider
rip dvd burn dvd remove drm convert video download video copy dvd All-in-one Video & DVD Tool Aimersoft Video Converter Ultimate An all-in-one video converter, DVD ripper, DVD burner, video downloader, DRM removal and video editing tool.
Well, we did it. ClusterShot was put up on the auction block and sold to the highest qualified bidder. It was very exciting to see so many people interested in acquiring what we've built.
ClusterShot
Broadcast Live
Share and expose your photos in high resolution. No limits. No ads. Publish directly from your preferred photo management software: Aperture, Lightroom, iPhoto, Picasa.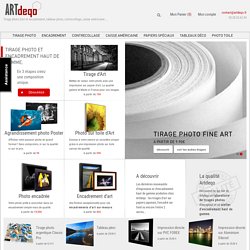 IDimager - Power up your photo management workflow
| photools.com
photools.com is a leading developer of Digital Document Management solutions. Since 1998 we develop and support reliable digital image management solutions for photographers, corporate and governmental users. The Beta version of IMatch 5, "The next generation DAM" is now available for licensed users. Follow this link for all the details. German engineering combined with hands-on photographic skills.
4Media MP4 Converter: Convert video to MP4, iPod/PS3/HD MP4 converter