Thomasvds
Thomas van der Straten
La cité de la peur. Crowdfunding, Investment in startups, microinvest, mymicroinvest. Holstee Manifesto Poster. Shapeways.
Companies to look at
Web tools. The Complete Guide to Not Giving a Fuck. Ok, I have a confession to make.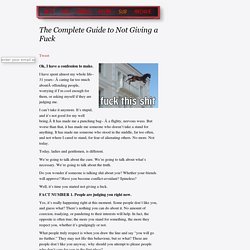 I have spent almost my whole life– 31 years– caring far too much about offending people, worrying if I'm cool enough for them, or asking myself if they are judging me. I can't take it anymore. Non profit. Doc – Design Thinking. Some good readings on Design Thinking Towards an Epistemological Merger of Design Thinking, Strategy and Innovation – Ulla Johansson and Jill Woodilla Design, Arte, Artesanato: Territórios e Práticas de Integração: – 2º Fórum Internacional De Design Como Processo.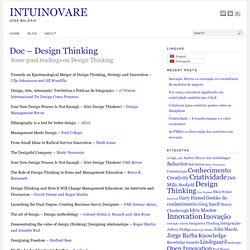 Democracy. Comprendre le monde. SEO. Maroc. Coworking. Help. Journalisme. Social media / communication 2.0.
---