Android
Android Development - Bounce Animation | Musings of the Bare Bones Coder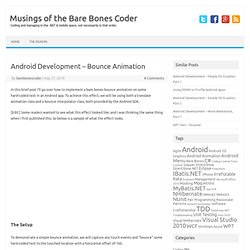 In this brief post I'll go over how to implement a bare bones bounce animation on some hard-coded text in an Android app. To achieve this effect, we will be using both a translate animation class and a bounce interpolator class, both provided by the Android SDK.
1.1. The Android operating system Android is an operating system based on the Linux kernel.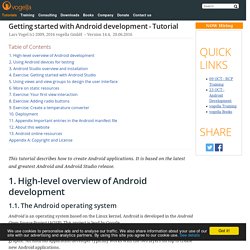 Github Repo
Using a Slide Transition with the Android ViewFlipper « Kevin Rohling's Blog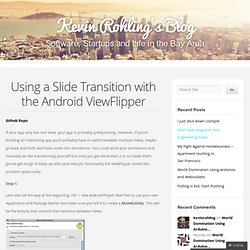 how to see if wifi is connected in android
How to use HttpURLConnection POST data to web server?
Here is one sample.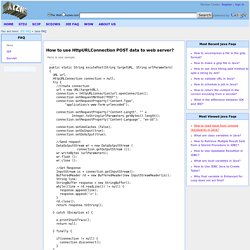 HttpComponents HttpClient Examples
HttpClient Tutorial
Licensed to the Apache Software Foundation (ASF) under one or more contributor license agreements. See the NOTICE file distributed with this work for additional information regarding copyright ownership.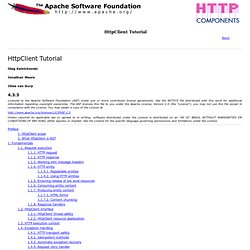 How do I obtain crash-data from my Android application
android pinch zoom
view - Android Development: How Can I Make An EditText Plain So It's Just A White Square
android - How to create EditText with rounded corners
Welcome to the last installment in the Android multi-touch series! The purpose of this series is to show you how to develop multi-touch programs for Android-based phones, tablets, and other devices.
How to use Multi-touch in Android 2: Part 6, Implementing the Pinch Zoom Gesture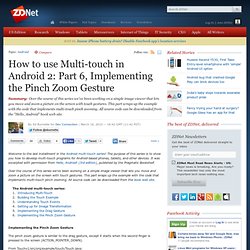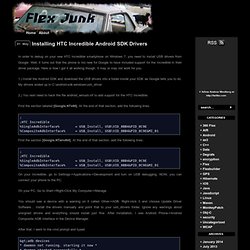 In order to debug on your new HTC Incredible smartphone on Windows 7, you need to install USB drivers from Google.
Installing HTC Incredible Android SDK Drivers |
encode - QR codes image generator in java (open source but no GPL)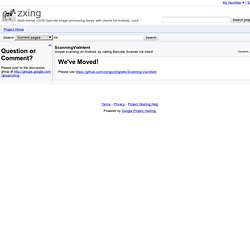 IntentIntegrator The best way to integrate is to use the small library of code we have provided. It correctly handles for you many details, such as setting category, flags, picking the most appropriate app, and most importantly handling the case where Barcode Scanner is not installed:
ScanningViaIntent - zxing - Simple scanning on Android, by calling Barcode Scanner via Intent - Multi-format 1D/2D barcode image processing library with clients for Android, Java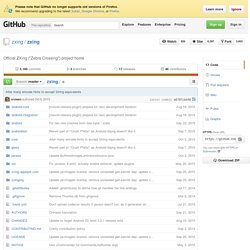 ZXing (pronounced "zebra crossing") is an open-source, multi-format 1D/2D barcode image processing library implemented in Java, with ports to other languages.
Android is an Open Source platform for mobile devices. Initiated by Google, Android has received much attention. Android applications are developed using Java, although a special compiler converts class files to a proprietary, register-based virtual machine that is used on Android devices to execute applications.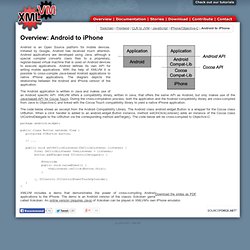 Android to iPhone
gesture - How to make an Android view that flips between views on swipe/fling
Posted by Rich "geekyouup" Hyndman, inspired by the fact that life just got that little bit easier
Horizontal View Swiping with ViewPager
Android Tutorial: Creating and Using an SD Card in the Emulator - Streamhead
In a previous post, I mentioned how user-friendly Android is for developers. There's extensive documentation and information on the architecture, the different components and best practices.
NumberPicker
DateSlider 1.2 an alternative DatePicker for Android | Codeus Blog
Wheel UI contol
Have you ever seen the iPhone date time picker?
android-wheel - Android Picker widget
Android Cookbook: Recipe iPhone-like wheel picker for selection (Recipe 883, Revision 3647)