Vacation 2011 ideas
Ranked #15 of 206 attractions in Boston "Worth it!" 13/04/2014 "Huzzah!!" 13/04/2014 Category: History Museums; Ships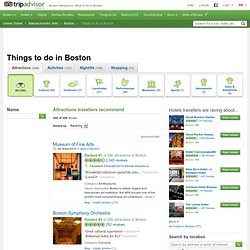 Things to Do in Boston - Boston Attractions
Rooms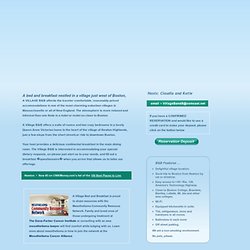 Boston B&B | Newton Massachusetts Bed & Breakfast | A Village B&B
Hosts: Claudia and Katie If you have a CONFIRMED RESERVATION and would like to use a credit card to make your deposit, please click on the button below Delightful village location.Quck trip to Boston from Newton by car or streetcar.Easy access to I-95 / Rte. 128, America's Technology Highway.Close to Boston College, Brandeis, Bentley, LaSalle, Mt. Ida and other area colleges.Wi-Fi.Equipped kitchenette in suite.TVs, refrigerators, irons and hairdryers in all rooms.Bathrobes in each roomOff street parking. We are a non-smoking environment.
On The Park Home
The Bear's Inn - Contact Us
Boston Restaurant Guide | Boston's Hidden Restaurants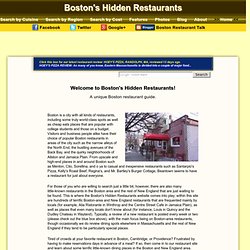 Boston is a city with all kinds of restaurants, including some truly world-class spots as well as cheap eats places that are popular with college students and those on a budget. Visitors and business people alike have their choice of popular Boston restaurants in areas of the city such as the narrow alleys of the North End, the bustling avenues of the Back Bay, and the quirky neighborhoods of Allston and Jamaica Plain. From upscale and high-end places in and around Boston such as Menton, Clio, Sorellina, and o ya to casual and inexpensive restaurants such as Santarpio's Pizza, Kelly's Roast Beef, Regina's, and Mr. Bartley's Burger Cottage, Beantown seems to have a restaurant for just about everyone. For those of you who are willing to search just a little bit, however, there are also many little-known restaurants in the Boston area and the rest of New England that are just waiting to be found.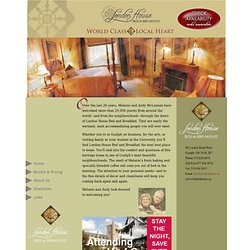 Over the last 25 years, Melanie and Andy McLennan have welcomed more than 20,000 guests from around the world—and from the neighbourhood—through the doors of London House Bed and Breakfast. They are easily the warmest, most accommodating people you will ever meet. Whether you're in Guelph on business, for the arts, or visiting family or your student at the University, you'll find London House Bed and Breakfast the next best place to home. You'll sink into the comfort and quietness of this heritage home in one of Guelph's most beautiful neighbourhoods.
London House - London House Home
Mulberry House Suites in Hamilton, Ontario - Welcome