SoLoMo
Hmmm Is A Split-Personality Social Network For Sharing Different Yous To Different Facebook Friends
You're crazy with your friends, serious with your co-workers, and sweet with your parents.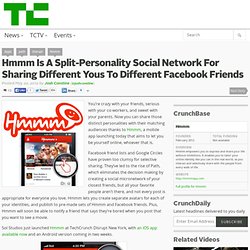 According to a new study by the Pew Internet & American Life Project , the popularity of check-in apps continues to grow, though it still isn't quite mainstream yet.
Pew Study: 18% Of U.S. Smartphone Owners Use Check-In Apps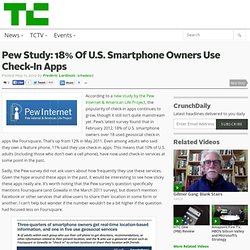 [Application] Staround facilite le partage d'opinions entre amis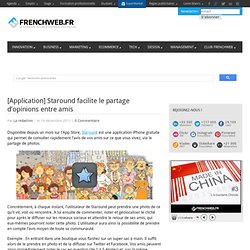 Disponible depuis un mois sur l'App Store, Staround est une application iPhone gratuite qui permet de consulter rapidement l'avis de vos amis sur ce que vous vivez, via le partage de photos.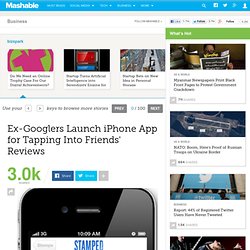 The Spark of Genius Series highlights a unique feature of startups and is made possible by Microsoft BizSpark .
Ex-Googlers Launch iPhone App for Tapping Into Friends' Reviews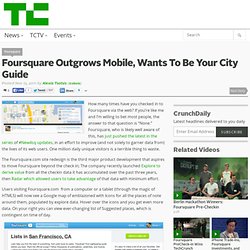 Foursquare Outgrows Mobile, Wants To Be Your City Guide
How many times have you checked in to Foursquare via the web?
DisMoiOù, le virage "SoLoMo" de Maximiles
Do you like this story? C'est Nielsen qui nous offre ces trois tableaux de chiffres frais pour étayer le concept: SoLoMo . En fait de concept, c'est une maturité stratégique qui s'affirme, empreinte delucidité sur le comportement des consommateurs, la fréquence et les situations d'usage.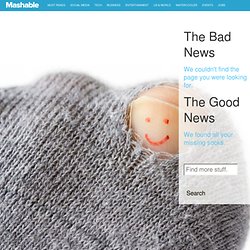 Social-Local-Mobile (SoLoMo): le triangle d'or digital du consommateur
[LeWeb'11] Staround simplifie le partage d'opinion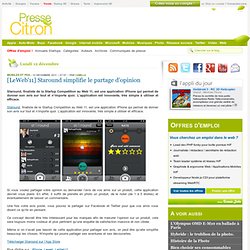 Lundi 12 décembre Mobiles et PDA - 12 décembre 2011 :: 07:57 :: Par Camille
Le tourisme numérique est SoLoMo (Social-Local-Mobile)