Outils management
creer un site gratuit visible dans les moteurs de recherche – L'outil de création de site internet professionnel et gratuit.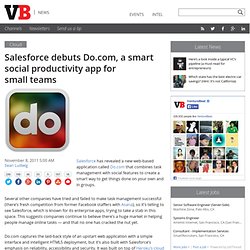 Salesforce has revealed a new web-based application called Do.com that combines task management with social features to create a smart way to get things done on your own and in groups.
Salesforce debuts Do.com, a smart social productivity app for small teams
Collaboration tool for small groups - Kickoff
Online Task Management - Producteev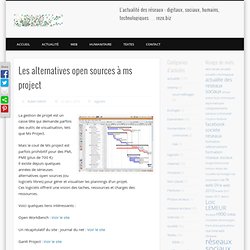 La gestion de projet est un casse tête qui demande parfois des outils de visualisation, tels que Ms Project.
Les alternatives open sources à ms project « Les réseaux sociaux, les nouvelles technologies, les idées en réseaux …