Online reputation management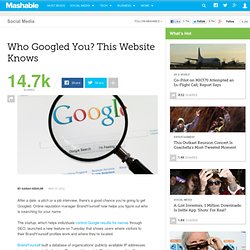 After a date, a pitch or a job interview, there's a good chance you're going to get Googled. Online reputation manager BrandYourself now helps you figure out who is searching for your name.
[ebook] Guide pratique de l'e-réputation et du social CRM
www.opus1.com/www/whitepapers/identity-overview1.pdf
Rankings of Best Reputation Management Company (ies) and Firms
Evaluation Criteria - How We Identify Best Reputation Management Services in US
Online Reputation Management: 16 Free Tools
In the first part of this series, I provided an overview of Online Reputation Management (ORM) and why it's an important activity to adopt in your business and professional life. This post will outline some of the free tools available for monitoring your online reputation. Blog Monitoring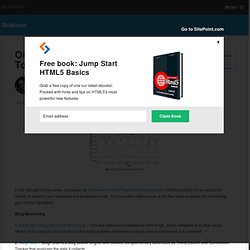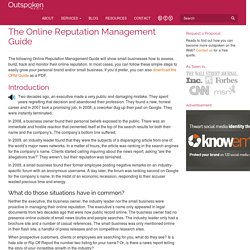 The following Online Reputation Management Guide will show small businesses how to assess, build, track and monitor their online reputation. In most cases, you can follow these simple steps to easily grow your personal brand and/or small business. If you'd prefer, you can also download the ORM Guide as a PDF. Introduction Two decades ago, an executive made a very public and damaging mistake. They spent years regretting that decision and abandoned their profession.
The Online Reputation Management Guide
Online reputation management (ORM) | Social media marketing and optimization (SMM/SMO) | Search engine optimization (SEO) - Valuepitch.com
34 Online Reputation Management Tools - Small Business Marketing Blog from Duct Tape Marketing
Reputation management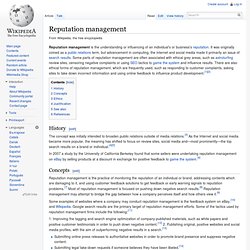 Reputation management is the understanding or influencing of an individual's or business's reputation. It was originally coined as a public relations term, but advancement in computing, the internet and social media made it primarily an issue of search results. Some parts of reputation management are often associated with ethical grey areas, such as astroturfing review sites, censoring negative complaints or using SEO tactics to game the system and influence results. There are also ethical forms of reputation management, which are frequently used, such as responding to customer complaints, asking sites to take down incorrect information and using online feedback to influence product development.[1][2] History[edit]
Online reputation management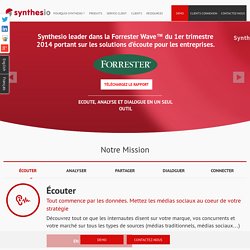 Synthesio accompagne Nissan depuis début 2011 afin de suivre et d'analyser les conversations des internautes dans 20 pays.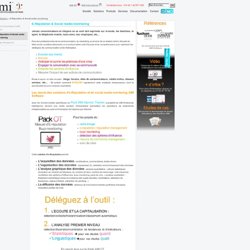 E-Réputation & Social media monitoring
solution e-reputation reputation ereputation, buzz monitoring, social media monitoring - AMI Software
Nicolas et Anne-Cécile Guillemot sont heureux. Installés depuis plus de trois ans à Sydney, les deux français, fondateurs de Dynvibe, ne regrettent pas leur expatriation : l'Australie vient de voir sa note AAA confirmée. Mais c'est surtout la hausse de l'activité de leur société qui les ravit: +350% de CA prévisionnel en 2011.
[E-reputation] Les Français de Dynvibe, en veille active depuis l'Australie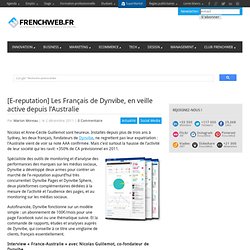 KwikChex - Online Reputation Services
Youseemii, spécialiste de l'e-réputation, lève 300 000 euros
Youseemii, l'indice de visibilité sur internet, vient de finaliser son premier tour de table d'un montant de 300 000 € auprès de business angels.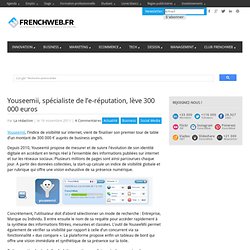 What is your PROskore? Find out if you are a top ranking Professional in your Community at PROskore.com