Flims
L'Aventure c'est l'Aventure (1972) - Claude Lelouch - Beach Scene.
Cendrillon - La Chanson des Souris. Star Wars V: The Empire Strikes Back - "For my ally is the Force " (Force Theme, Yoda's Theme) James Bond 24 sera-t-il le Dark Knight de 007 ? Et c'est réussi.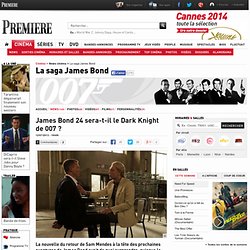 Et ? Ce n'est pas la première fois qu'un cinéaste signe deux James Bond à la suite. Terence Young qui signait en 62 le premier volet de la saga enchaîna tout de suite avec Bons baisers de Russie (établissant avec ces deux premiers films la charte définitive de la saga). Dans un autre genre : après les pitreries spatiales de Moonraker (Lewis Gilbert), John Glen imaginait la renaissance d'un Bond plus terre à terre, plus violent et plus dark avec Rien que pour vos yeux avant de sombrer dans le cartoon d'Octopussy… La fin d'une trilogie... Cruising (1980) - Pacino dances. Inception : un fan a décrypté la fin du film. Petit rappel : dans Inception , les protagonistes ont la capacité de se rendre dans les rêves de personnes.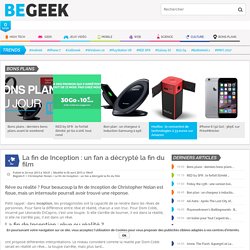 Pour faire la différence entre rêve et réalité, chacun a son truc. Pour Dom Cobb, incarné par Léonardo DiCaprio, c'est une toupie. Bibifoc - Générique Dessin Animé. Le Livre De La Jungle. Princesse Starla et les joyaux - Opening. Dissecting a Trailer: The Parts of the Film That Make the Cut - Interactive Feature. Probably the greatest french movie trailer ever - Contempt (1963) Brigitte Bardot - Don Juan 73. Jim Carrey - Somebody to Love (Cable Guy Karaoke Scene) Cable Guy -basketball scene.
Casablanca
Despicable me. Anastasia (1956) - Selected Moments 3 of 4. Le grand détournement-la classe américaine. The Dark Knight Rises - Exclusive Nokia Trailer Debut. The First 35 Years of Star Wars. More than a mere blockbuster, the Star Wars franchise became a record-setting media empire.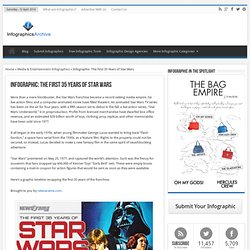 Six live-action films and a computer-animated movie have filled theaters. An animated Star Wars TV series has been on the air for four years, with a fifth season set to debut in the fall; a live-action series, "Star Wars: Underworld," is in preproduction. Profits from licensed merchandise have dwarfed box office revenue, and an estimated $20 billion worth of toys, clothing, prop replicas and other memorabilia have been sold since 1977. It all began in the early 1970s, when young filmmaker George Lucas wanted to bring back "Flash Gordon," a space hero serial from the 1930s, as a feature film.
Rights to the property could not be secured, so instead, Lucas decided to make a new fantasy film in the same spirit of swashbuckling adventure. The Avengers '78 movie promo. La verité si je mens - 12 patates de mergez!!!!!!
American Psycho Trailer. #889) Casino. La charge à Eylau. Scenes cultes. ‪Chess Scene‬‏
---