Flash sales-travel
Get flash to fully experience Pearltrees
Step away from the computer for a moment and ask yourself these questions: Are you interested in the Spruce Point Inn because the Maine resort is on your life list or because it's on sale at SniqueAway for $159 a night? Is the real appeal the seaside hammocks and the Adirondack chairs or the thrill of the get? As you watch the deal's countdown to oblivion — sale ends in 22 hours 44 minutes, 22 hours 43 minutes, 22 hours 42 minutes — do you worry that you'll make a terrible mistake by not booking it?
Travelzoo CEO Chris Loughlin blasted the competition in the daily deals space for unsustainable practices and acknowledged that the company's Local Deals business is "hindered in the short term by industry dynamics." The backdrop to Loughlin's assault on the likes of Groupon and LivingSocial, which weren't specifically identified, was Travelzoo's release of its first quarter 2012 financial results. North America revenue in Travelzoo's Local Deals business, which includes vouchers for everything from whale watching tours to dinners with belly dancing, grew sequently only 7.6% to $7 million despite the fact the fourth quarter was relatively sluggish.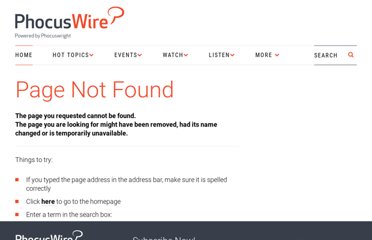 Which sectors of the hospitality industry are dabbling the most in travel flash sales? Independent hotels and then alternative property types such as inns and B&Bs — that's who.
Voyage Privé est un club privé spécialiste de la vente de voyages haut de gamme au meilleur prix. Numéro un de la vente privée de voyages, il propose ses ventes flash uniquement à ses membres.
Update: Priceline spokesman Brian Ek confirmed that Priceline is piloting Priceline.com local deals in New York City. "We are testing this service, starting in New York," Ek says. "We think our customers, who are typically bargain-minded, might benefit from these deals. We'll see."
Flash sales may be all the rage, but Priceline CEO Jeffery Boyd questions the wisdom of Expedia's flash-sales alliance with Groupon . In July, Expedia began participating in Groupon Getaways with Expedia . Answering questions at the Citi Technology Conference in New York City today, Boyd said he can't understand why Expedia would want to tell its customers they can find a compelling hotel offer at another brand, namely Groupon. "From an Expedia standpoint, they are sending customers to another brand" and telling them they can get a better deal there, Boyd said. Boyd added that Expedia's margins with Groupon must be lower than when it sells hotels on its own on Expedia.com.
Très discrète jusqu'à présent, l'activité voyages et loisirs de Vente Privée prend néanmoins de l'ampleur. Le co-fondateur en charge du développement de la société dévoile ses ambitions pour VP Voyages. JDN. Que propose concrètement VP Voyages ? Michaël Benabou. Il s'agit de l'activité voyage de Vente-privee.com au travers de laquelle nous proposons des ventes événementielles de séjours et de loisirs, des offres packagées négociées auprès des voyagistes et opérateurs de loisirs.