Financial News Blogs
International Financing Review. Forex - Unofficial Problem Bank list increases to 985 Institutions - March 26 11 8:15 EDT. Minyanville -- Stock Market, Investment, Finance, Money, Hoofy & Boo. The Investing News Source for Financial Advisers. Fool.com: Stock Investing Advice | Stock Research. Vesteo. London Banker. Globeadvisor.com. NT Times - DealBook. What Awaits Banks After the Leverage Ratio The Basel Committee is considering rules that will affect banks' business strategies significantly and continue to influence how they strengthen their auditing and compliance teams for years to come, writes Mayra Rodríguez Valladares in Another View.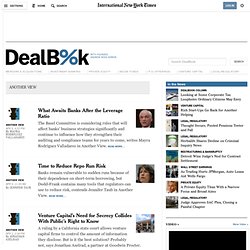 Read more… Business News, Stock Quotes, Investment Advice. Financial resources, articles, concepts and opinions from QFINANCE. Finance and Business Blog. Skip to main content Skip to primary navigation Submit an article Register Log in Contact us.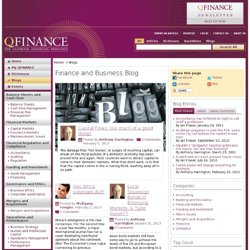 DAILYBAIL. The company also practices dirty accounting tricks like "forward funding," "advance funding," and "delayed obligations," deceptive tricks that hide its precipitous finances from auditors and its investors.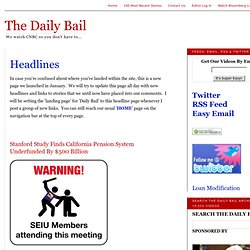 This company routinely borrows from its workers' pension plan to pay off its debt. Its accountants then claim that because the company owes the borrowed money to its own pensioners and not to outside creditors, the resulting hole in the pension plan doesn't really count as a liability. Sometimes, the company's executives neglect to pass a budget at all. The Baseline Scenario. The Myth Of The Resolution Authority. By Simon Johnson Back when it really mattered – last spring, during the Dodd-Frank financial reform debate – Senator Ted Kaufman of Delaware emphasized repeatedly on the Senate floor that the proposed "resolution authority" was an illusion.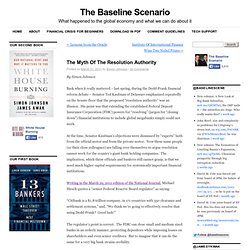 His point was that extending the established Federal Deposit Insurance Corporation (FDIC) powers for "resolving" (jargon for "closing down") financial institutions to include global megabanks simply could not work. At the time, Senator Kaufman's objections were dismissed by "experts" both from the official sector and from the private sector. Now these same people (or their close colleagues) are falling over themselves to argue resolution cannot work for the country's giant bank holding companies. The implication, which these officials and bankers still cannot grasp, is that we need much higher capital requirements for systemically important financial institutions. Credit Writedowns. IRA Analyst - A Crime Called Private Mortgage Insurance; Alex Pollock on the Political Finance of Covered Bonds.
Basel III and Capital Adequacy: Are We Paying Enough Attention to Consequence Risks?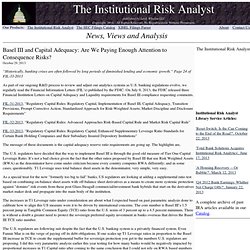 October 29, 2013 As part of our ongoing R&D process to review and adjust our analytics systems as U.S. banking regulations evolve, we regularly read the Financial Information Letters (FIL's) published by the FDIC. On July 9, 2013, the FDIC released three Financial Institution Letters on Capital Adequacy and Liquidity requirements for Basel III compliance requesting comments. FIL-31-2013, "Regulatory Capital Rules: Regulatory Capital, Implementation of Basel III, Capital Adequacy, Transition Provisions, Prompt Corrective Action; Standardized Approach for Risk-Weighted Assets; Market Discipline and Disclosure Requirements" FIL-32-2013, "Regulatory Capital Rules: Advanced Approaches Risk-Based Capital Rule and Market Risk Capital Rule"
The Big Picture. ZeroHedge. Calculated Risk. Credit Slips. Today is the day for filing amicus briefs with the U.S.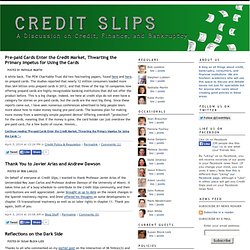 Supreme Court in NML v. Argentina (pari passu case). Stock Market News & Financial Analysis. Naked capitalism.
---