Congress and Politics
University of Iowa - Historical Testimony
Committee on Homeland Security
Senate - Banking Housing and Urban Affairs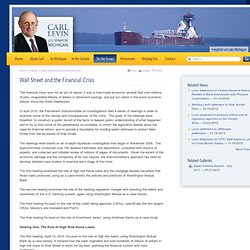 Carl Levin - United States Senator for Michigan: Issues - Wall Street and the Financial Crisis
The financial crisis was not an act of nature; it was a man-made economic assault that cost millions of jobs, evaporated billions of dollars in retirement savings, and put our nation in the worst economic tailspin since the Great Depression. In April 2010, the Permanent Subcommittee on Investigations held a series of hearings in order to examine some of the causes and consequences of the crisis.
Joint Economic Committee of Congress
Senate - Small Business and Entrepreneurship
Committee on Financial Services_House
United States Senate Committee on Banking, Housing and Urban Affairs : Home
March 08, 2013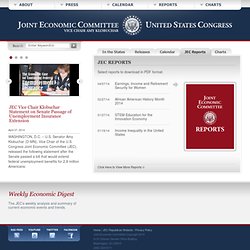 U.S. Congress Joint Economic Committee
Office of the Clerk of the U.S. House of Representatives
THOMAS provides many options for finding legislation and information about legislation.
Bills, Resolutions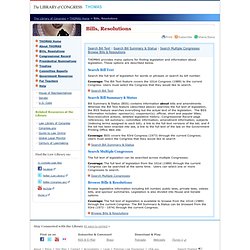 United States Senate Committee on Banking, Housing and Urban Affairs : Home
Home | Financial Services Committee | U.S. House of Representatives