Linux
Overview of Chapters | The Ultimate Linux Newbie Guide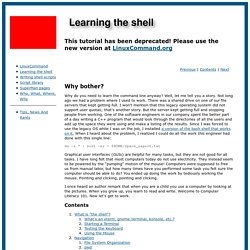 Why do you need to learn the command line anyway? Well, let me tell you a story. Not long ago we had a problem where I used to work.
This article was posted on: Sun, 22 Dec 2013 14:52:36 +0000 The team is proud to announce the release of Linux Mint 16 "Petra" Xfce. Linux Mint 16 Petra Xfce Edition Xfce is a lightweight desktop environment which aims to be fast and low on system resources, while still being visually appealing and user friendly. This edition features all the improvements from the latest Linux Mint [...]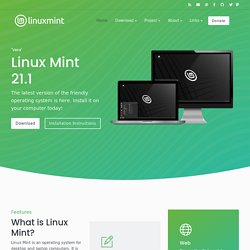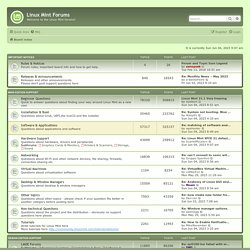 Linux Mint Forums • Index page
It is currently Wed Jan 15, 2014 1:12 pm View unanswered posts • View active topics Newbie Questions All Gurus once were Newbies 34407 Topics 180996 Posts Last postRe: How to get a username prompt at login? by oxtoe on Wed Jan 15, 2014 12:53 pm Installation & Boot Questions about Grub, UEFI,the liveCD and the installer 13159 Topics 67973 Posts Last postRe: Missing GVFS and duplicate drive boot errors in Thunar ?
Linux Mint 16 "Petra" Xfce released! Written by Clem on December 22nd, 2013 Linux Mint 16 "Petra" KDE released!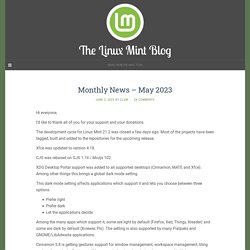 The Linux Mint Blog